The key to enjoying your outdoor space is ensuring you have enough seating areas. Having a range of options will allow you to relax, dine and entertain when the weather permits.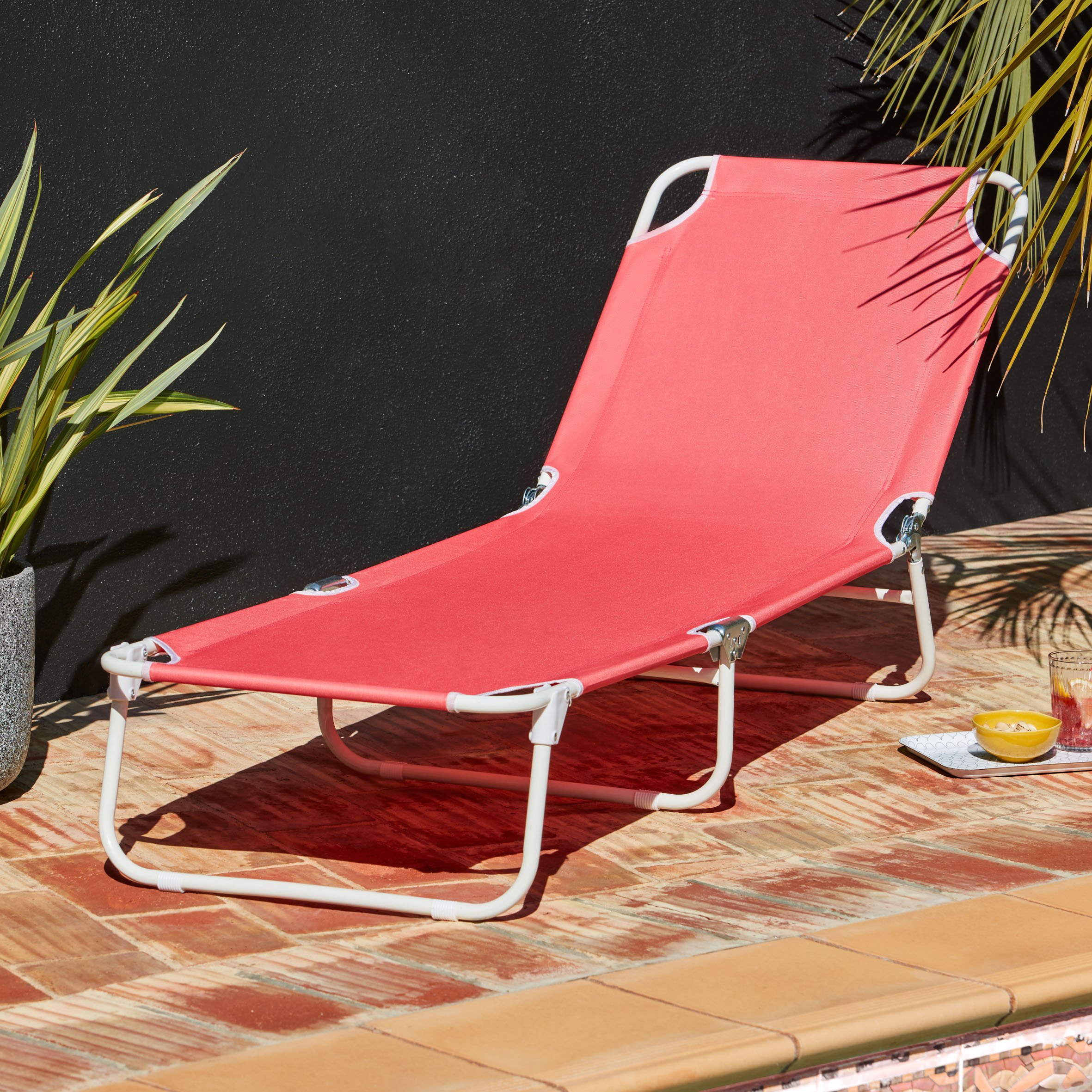 Ideal for those mid-afternoon naps or for burying your head in a good book, sun loungers are a great garden seating idea for when you want to recreate those holiday memories. Sun loungers are a particularly great outdoor seating option as they can be easily folded up and stored away as the sun goes down.
Imagine being beside the seaside in a deckchair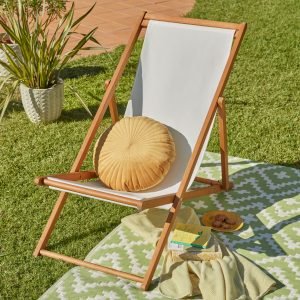 There's something truly iconic about the design of a deckchair – bringing back memories of eating ice cream at the seaside.
So, if you feel like you want to bring a sense of nostalgia to your garden seating, a deckchair might be just what you need.
Whether you prefer a plastic, wood or metal design, there's no better way to enjoy the peace and quiet of the great outdoors for a few hours.
Leave your stress behind with a swing seat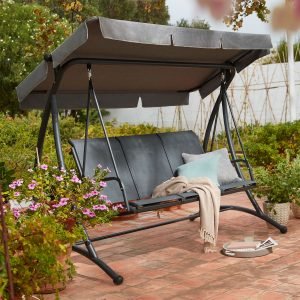 Reading nook, napping spot or a place for some simple relaxation – there are a million and one ways to use a swing seat in your garden.
All we know is, it's a great outdoor seating idea if you want to add an element of fun to your space.
Whether you prefer a single seater hanging chair or a swing bench for the whole family – let the seat's gentle rocking strip away the day's worries.