How you decorate your home is important. Painted or wallpapered walls help form the perfect backdrop to your photos or prints, while adding colour and personality to your home. Recently, people have become bolder and more willing to experiment with different wallpaper ideas. Maximalist wallpapers, such as those featuring bright colours, murals and different textures have all grown in popularity.
Read on to discover our favourite on-trend wallpaper ideas of late, so you can get inspired to make the most of your walls.
Textured wallpaper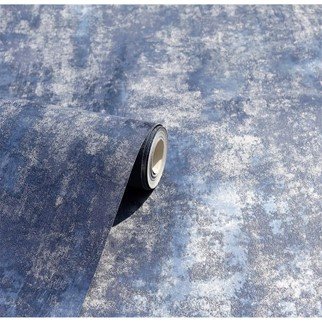 Textured wallpaper isn't just nice to touch – it can help patterns stand out and make murals appear 3D.
If you've got your heart set on a specific colour for your walls, using textured wallpaper can add new depth and definition – making them appear lighter in some places and darker in others.
For bolder patterns and murals, textured wallpaper can emphasise specific details and elements – transforming your wall from a backdrop to the forefront of conversation and elevating the themes of your rooms.
Explore our range of textured wallpapers to help you find the ideal type for your room's theme or function.
Top tip: As well as making your walls a talking point, textured wallpaper can help to cover uneven walls, as its raised surface will assist in hiding uneven walls.