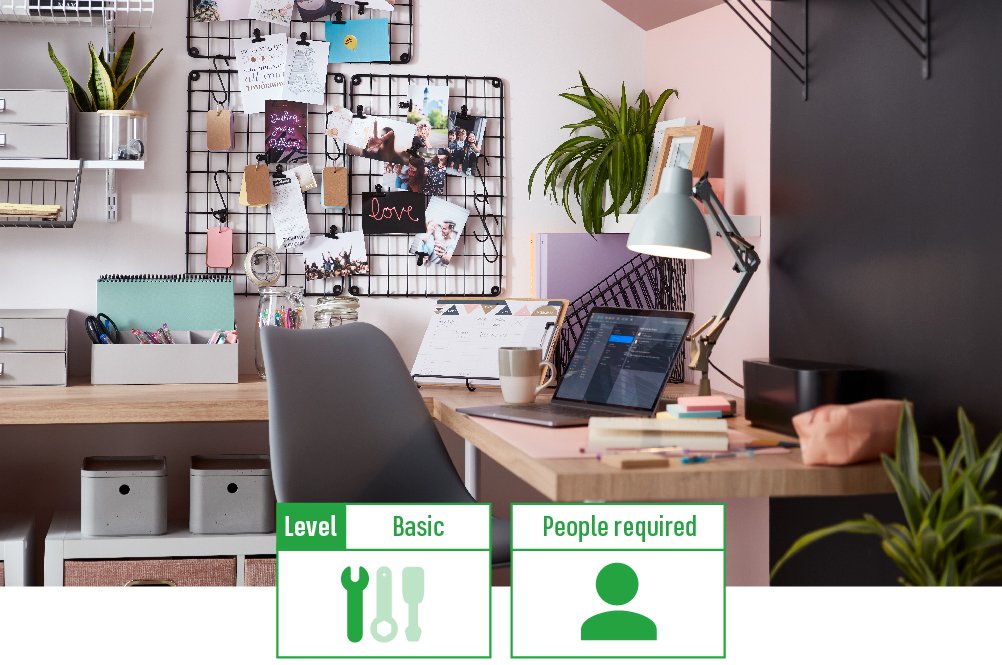 Now more than ever it can be hard to feel motivated at work, particularly when your office also happens to be in your home. Designing your own unique feature wall for your home office can help to boost productivity and inspire focus.
Whether you have a whole room or a quirky corner under the stairs, we have come up with a few ideas to help turn a blank space into something visually striking.
Add a touch of greenery

Plants do much more than just look pretty; greenery (real or fake) can help to increase productivity and make you feel calmer whilst you're at work. Placed on top of a few easy to install floating shelves, you can bring the outside in with some colourful succulents or cacti. As well as being visually appealing, spider plants are known for helping to clean the surrounding air of pollutants. Nevertheless, if you want an eco-feel without the upkeep, we also have a range of artificial plants available.