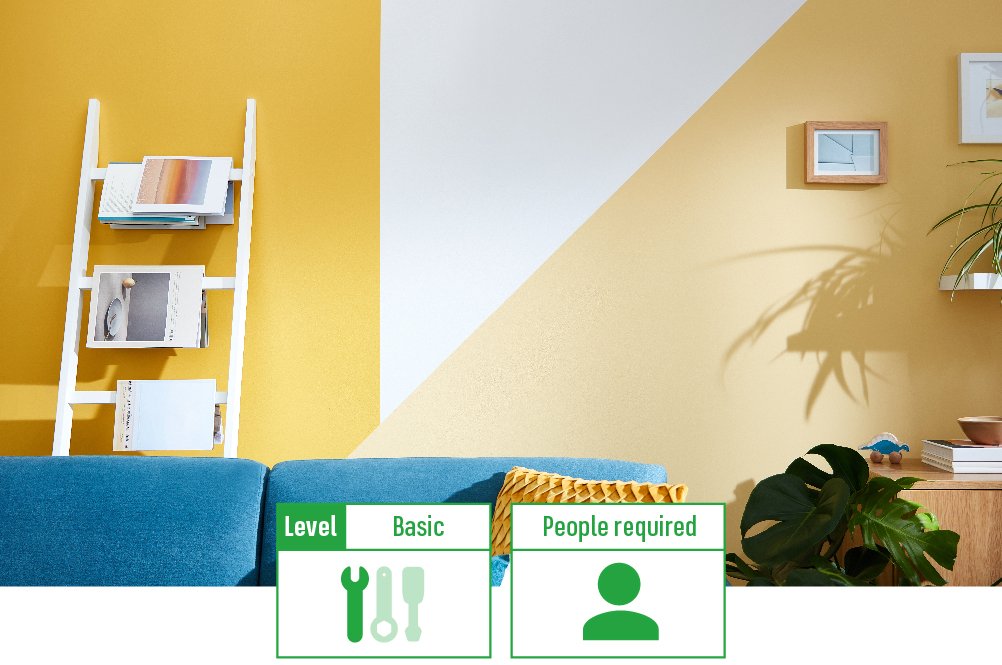 It can sometimes be hard to decide on just one colour for a room in your home. Or in fact be brave enough to cover a whole room or wall in one bold colour. So if you find yourself looking for an easy but impactful compromise, it's time to look to your trusty rolls of painter's masking tape as a solution.
What's usually seen as a tool to help you protect furnishings and skirting boards from paint, masking tape can also be used to embellish your walls with floor to ceiling stripes, patterns, borders or other elements to draw the eye and create a stylish feature piece.
Below, we'll show you how to use masking tape to zone off your walls create the feature wall of your dreams. Plus, don't forget, these tips and tricks are just as applicable to walls as they are to pieces of your furniture which you may wish to upcycle. You can find out how to upcycle a wooden chair here.
Let's start with what you'll need.
Materials:
Your choice of Wall paint – will you choose clashing colours or complementary shades?
Tools: