Nothing brings a garden together like a vibrant, green lawn. Some lawn owners make the mistake of believing that once their grass starts to dull, there's no way back. But you'll be glad to hear that all it needs to be restored is some care and attention.
To help you out, we've compiled some useful lawn care tips. Follow our advice on how to keep grass green and you'll soon be on your way to a thick, green lawn that all your neighbours will be envious of.
Let's get started with what you'll need…
Materials:
Tools:
Before you start
As these tips include the use of tools, ensure you're comfortable with how to use them and take a look at our DIY Safety Tips. Also be careful when using grass feed and fertiliser.
Tackle those yellow patches
Yellow patches can be fixed by mowing more frequently but on a higher blade setting. This will prevent you from cutting off too much of the grass leaf.
If the grass blades are turning yellow along the veins (near the bottom), your grass may have an iron deficiency. This can be fixed with a spray-on liquid iron supplement.
Applying fertiliser incorrectly can cause what was once healthy, green grass to turn yellow. If you have over-applied it, just water the area thoroughly to wash away any residual fertiliser into the soil.
Regularly trim your lawn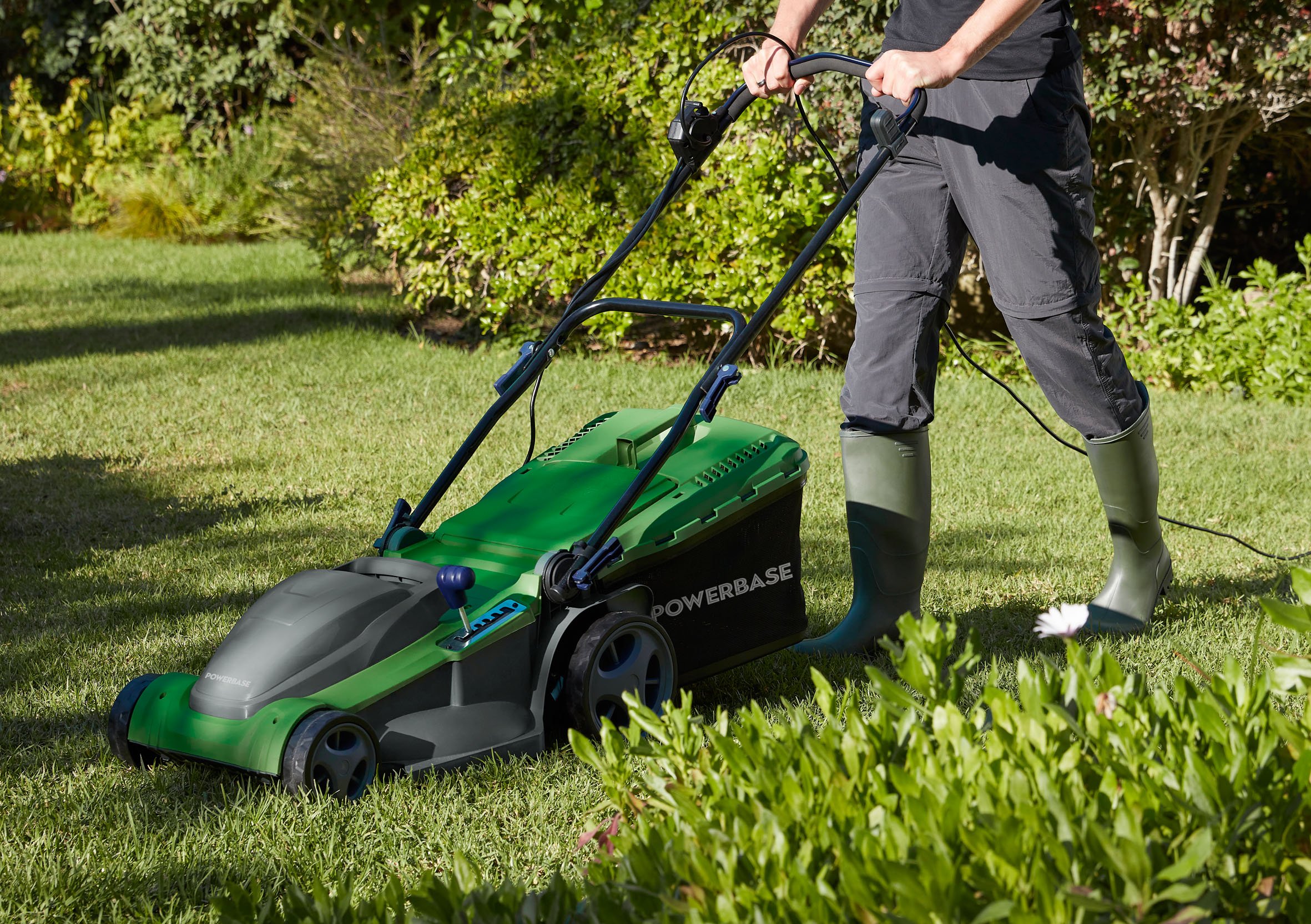 Before mowing, ensure your lawn is fairly dry to help achieve a clean cut. Keep your mower blades sharpened and mow little and often to avoid letting your grass grow out. When this happens, you're at risk of removing too much leaf blade in one go – which will impact your lawn's ability to make food.
The Winter months is when you're most at risk of losing your green lawn. Instead of putting your lawn mower away for months on end, give it an occasional cut on those cold, crisp days.
Lawn care tip: Mowers with a mulching plug will cut the clippings very finely and then return them to the lawn as a valuable nutrient.