Our gardens are our sanctuaries – a private, outside spot to relax, enjoy the sunshine and entertain family and friends. Like any space in our homes, we want it looking its best.
Lawn edging is a great way to keep grass out of your lawn's borders and maintain some order.
There are plenty of lawn edging ideas to choose from and depending on your size of garden, the whole process should only take a weekend to complete.
Read on to discover our favourite lawn edging ideas to keep grass out and help you create a beautiful garden that's easy to maintain.
White stone edging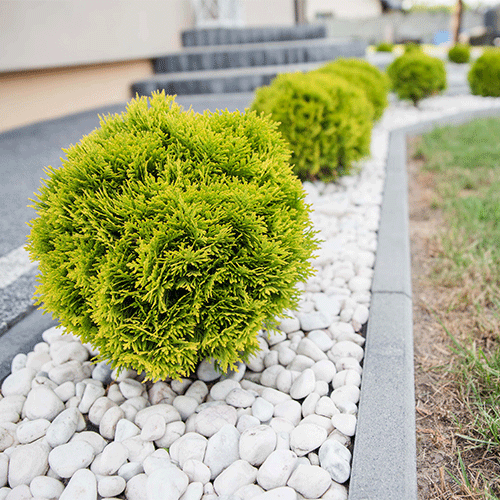 To enjoy a free-flowing lawn border with minimal effort, one of the best lawn edging ideas is to use bags of white stones. Providing an elegant contrast to your green grass or colourful flower beds, they can be arranged along your lawn's borders in any design or depth you like.
Line the sides in a thin row or, pile them between a more solid wall of bricks and concrete edging for a thicker border between your plants and grass – the choice is up to you!
Log layers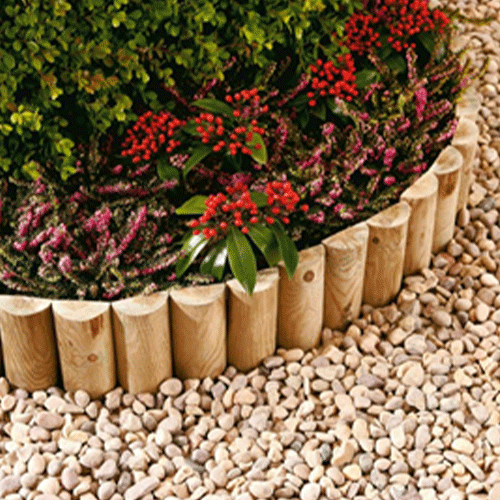 If you're looking for a lawn edging idea that will keep your borders neat while also bringing an eco-friendly feel to your outside space, we have just the thing.
Log edging is a popular choice these days – from horizontal logs to face-up stacks and bundles of bamboo. You can also stain it to last longer, resulting in a stylish and natural way of adding a border to your garden.
Rustic rope top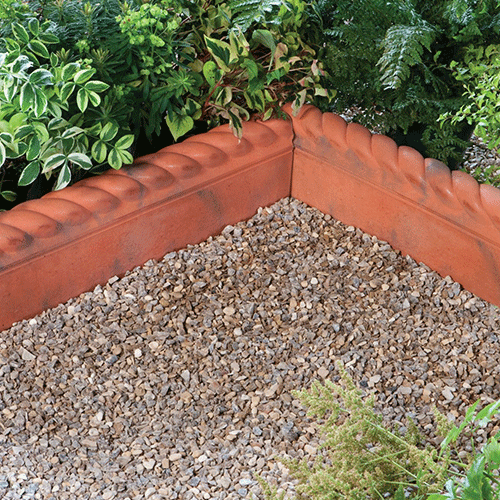 If you're in search of a lawn edging idea that's got a vintage feel to it, terracotta-style rustic rope garden edging is the perfect solution.
Not only does it create a contrasting border along your lawn's edge, it's also a practical way to stop weeds taking over. Plus, it can withstand even the harshest of Winters.
Decorative wire fence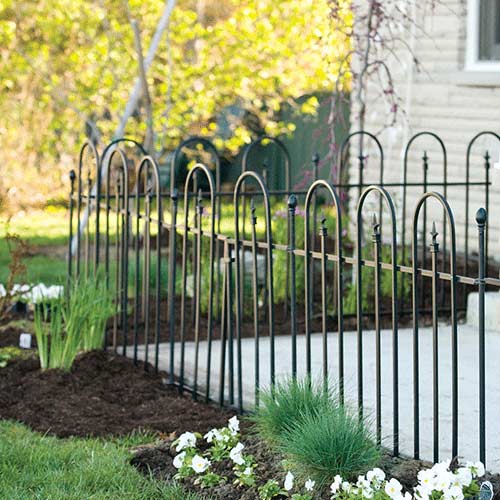 If you want to add a little classic chic to your lawn borders, look no further.
Victorian style wired fencing will provide a sophisticated look and feel to your lawn's edges.  Minimalist and low maintenance as far as lawn edging ideas go, it's the perfect choice for those wanting to create a protective border that doesn't block out any light.
Glass bottle borders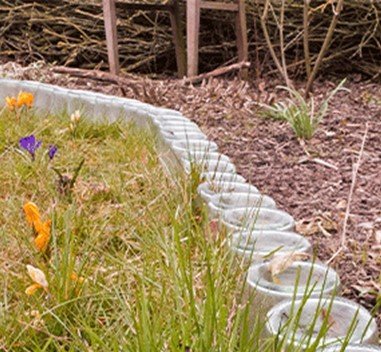 Looking for affordable garden edging ideas? Embrace your environmental side by repurposing your empty wine, water or fruit juice glass bottles for a simple and effective lawn border.
To give yourself enough ground depth, you'll need to dig a suitable strip alongside your garden's border. Granted, it may take you a while to collect enough but we promise it's worth the wait – especially when the sun's out!
Living edging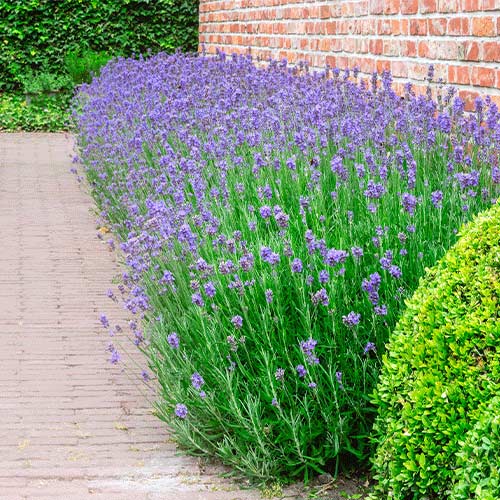 Discover the magic of living edging, with a free-flowing border made of bedding plants.
Why not mix things up with a blend of evergreen and seasonal planting? That way, you've always got a layer of greenery that gets even better in the Summer!
And those are our lawn edging ideas! We would love to see which one you go for, so don't forget to share your new lawn borders with us on Instagram by tagging us @Homebase_uk.