Whether you're short on time or skill, or just want a garden you can get out into and relish, creating a low maintenance garden is the perfect solution. Granted it may take some commitment at the start, but it will all be worthwhile as your new low maintenance garden will always be ready to be enjoyed when the good weather strikes while also being capable of withstanding the elements.  
Well-suited to gardens of all sizes, we're here to bust the myth that low maintenance gardens are boring with our inspiring list of design ideas. 
Lose the lawn
Typically, it's the gardens with large grass areas that are the most time consuming, as come peak season they need to be cut regularly.  
Instead, swap your grass for patio or decking – and while you're at it, liven it up with a brand-new garden furniture or lounge set.  
To keep it real low maintenance, you could have a professional do this for you. But if you're trying to stick to a budget, here's our how to lay a patio guide – or decking, if that's more your style. 
Swap your shrubs for fencing
Remove the need for having to tend to your shrubs with regular trimming and replace your boarders with some fencing.  
Not only is this a great way to add some extra privacy and security to your home, but you can also paint or stain it however you like.   
If you need help with what fence is right for your garden, we have a handy Fencing Buying Guide that tells you everything you need to know.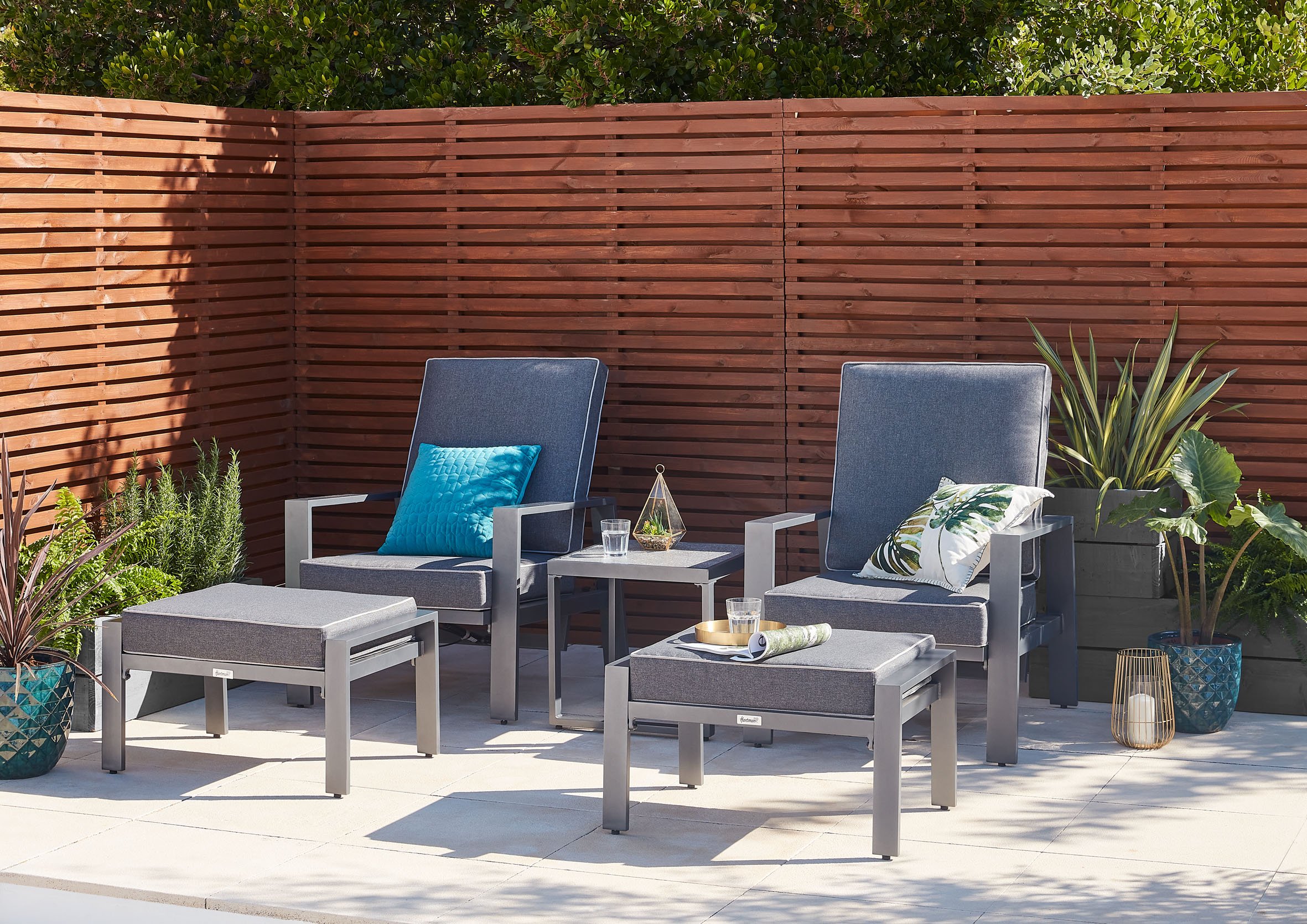 Add mulch
Mulch is a great, low maintenance alternative to soil and grass as you don't have to mow or water it – plus it prevents weeds.  
Simply pick what kind of mulch you best like the look of and follow this how to mulch guide to get you on your way.  
If you still want to create some depth without the addition of plants or shrubbery, decorative stones or slate chippings are a great addition to your garden's borders.   
Sometimes fake is best
Artificial grass and plants have come on leaps and bounds over the years. Even with kids and pets, artificial grass is still a viable option.  
It's great for not having to worry about mowing and filling in bald patches, and it keeps its summery green vibes all year round.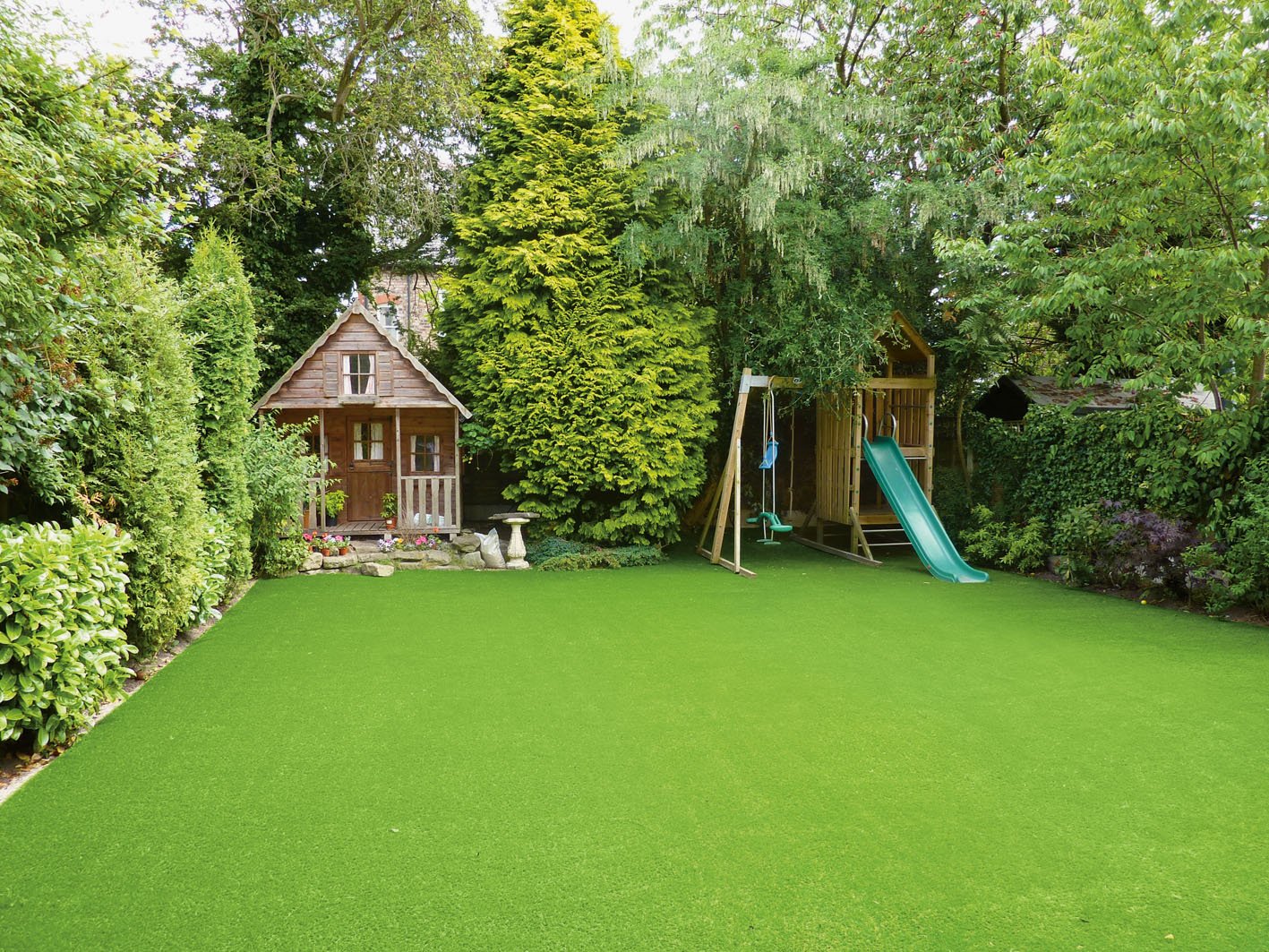 Choose low maintenance plants
The key to keeping your plants really low maintenance is to invest a bit of time in planting them properly as it will give them the best chance of life. Doing this may seem pretty straight forward, but you can always count on us for a trusty guide to help you – see here, How to plant.  
The best low maintenance plants are those that come back year after year, such as easy-care perennials like the Dwarf Daffodil and a Cyclamen Mix, or some packets of wildflower seeds. Lavender is another great low maintenance option plus it gives off a great scent that can even be picked and safely placed in your bedroom as its aroma is meant to calm and relax you. 
Another top tip is to not plant your seeds in lots of little containers, instead make things easy for yourself and keep them all in one spot with the likes of a trough planter.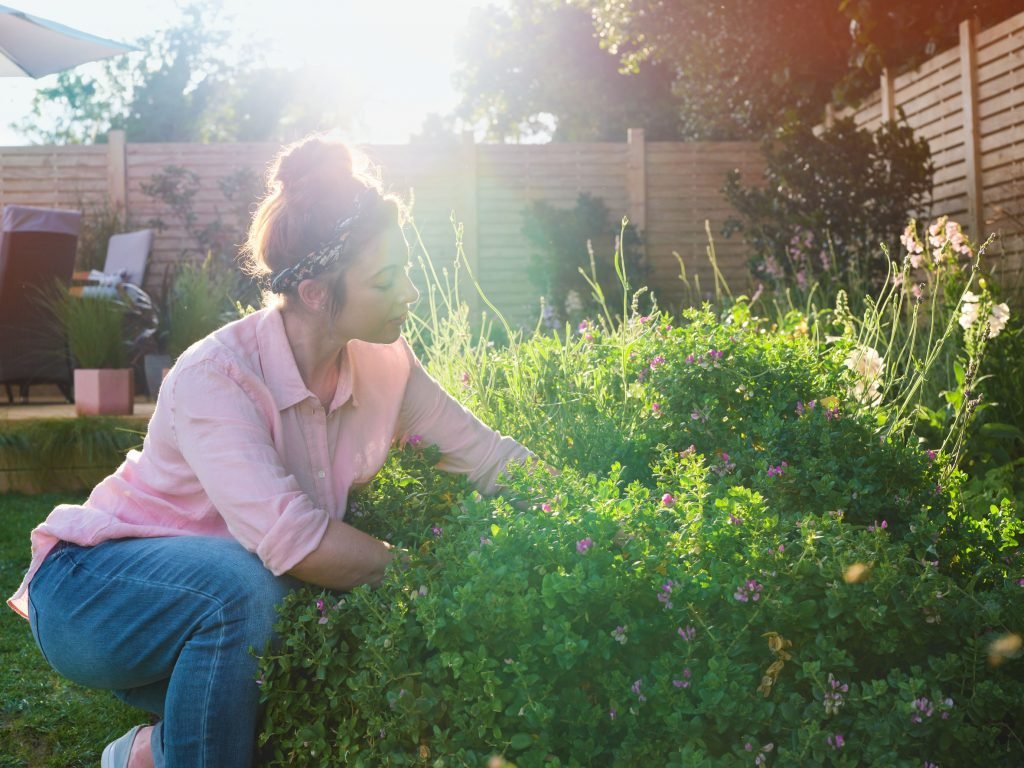 Now that you've everything to get you started, you can be on your way to enjoying a low maintenance garden. Don't forget to upload your pictures of your new garden to social media, tag and follow us @Homebase_uk