Added to your basket
Sorry, there seems to have been an error. Please try again.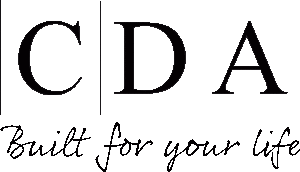 CDA ECP92SS Curved Glass Chimney Cooker Hood - 90cm - Stainless Steel
The CDA ECP92SS has a striking curved glass stainless steel design which is both chic and practical. The extractor has 3 speeds with push button control.
This is an Extra Choice product. Please see the Extra Choice information within customer services for more details.
Product Dimensions (H)x(W)x(D):
90cm wide stainless steel ECP92SS
For recirculated extraction recirculating kit or CleanAir recirculating kit (accessory) needed (378059)
Standard delivery: from FREE
Our standard delivery service is available on most of our products. Delivery times will be displayed against individual products and your items will arrive within the number of days stated. For selected larger items our customer service team, or in some cases our suppliers, will contact you to arrange a suitable delivery date.
---
Next & Named day delivery: from £6
You may be offered the option to choose a day for delivery that suits you. Costs may vary depending on the day you choose. Next day delivery will be available if you order before 2pm but restrictions do apply.
---
Deliver to Store: £6
Sometimes it's not always convenient to have items delivered to your home, so for selected products we offer the option to deliver them to one of our stores for you to pick up. This option will be presented to you in the checkout if available.
---
Click & Collect: FREE
For products in stock within a store, you can place a Click & Collect order online and our team will have your items ready for you to collect within 1 hour (subject to store opening times). For those items out of stock, we'll try to offer you the option of it being be sent to a store of yo