We've partnered with Smart Energy GB to launch 'The Green Aisle', a new space you can find online and in our stores that puts a range of our most environmentally friendly and energy-efficient products all in one place, making it easier to make greener choices when shopping with us.

With the season changing and temperatures dropping, we know you'll be looking for quick and easy upgrades to make your homes comfortable this winter.
We also know that almost three quarters of you are eager to make your homes more energy efficient and that is why we're rolling out 'The Green Aisle' across Homebase stores in the UK and online from 6 October.

We've brought together a list of products, as well as information on smart meters which help you to take steps to reduce your energy use, to support you on your journey to becoming greener. Why not visit one of our Green Aisles? You can find them in Birmingham Selly Oak, Bridgend, Edinburgh Craigleith, Haringey and Leeds Moor Allerton, while other stores will have aisle ends full of the same products.

Team members will also be on hand throughout our stores if you want to know more about the small changes you can make to have a big impact on your home's energy efficiency.

For more information on smart meters their benefits and how you can get one installed, visit www.smartenergygb.org.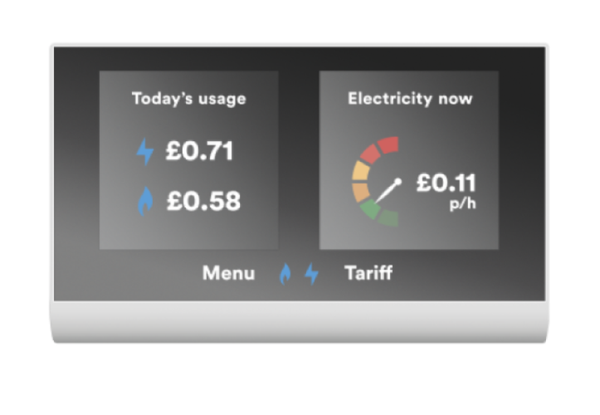 Smart Meters
Smart meters help you reduce your energy use and save money. Each smart meter installation is a step towards Britain's low carbon future. By 2050 our energy needs will double but smart meters will help our energy system cope with this increased demand.

Smart meters will help reduce £650 million of energy waste, updating our energy system to provide smarter, greener home technology. Energy efficiency measures at home could save 2,141kg of CO2e emissions, enough energy to power lights in 27 homes for a year.
If you're interested in getting a smart meter installed, contact your energy supplier today. You can find your supplier
here.
Electrical Appliances
Electrical appliance energy class rating run from G (worst) to A+++ (best). We recommend that you set your fridge at 3-5 degrees celsius and your freezer at -18 degrees celsius to ensure a consistently cold environment that keeps food fresh and energy bills low.
Light Bulbs
Lighting accounts for 15% of a typical household's electricity bill. If the average household replaced all their bulbs with LEDs it would save £40 a year on energy bills.
Insulation and Draught Excluders
Draught proofing doors and windows can save you up to £25 a year and keeps you warm in the winter months. Using thicker insulation material in lofts is a simple way to achieve greater energy saving.
Water Saving
Water saving devices reduce waste and save money on your water and energy bills. Spending one minute less in the shower each day will save up to £8 a year off your energy bills per person and using a bowl to do your washing up can save £25 a year. We have plenty of options to help you save water outdoors too.
Storage Solutions
Using reusable storage is a simple way to both conserve food and to purchase less plastic wrapped goods.