With Summer finally on its way, it is only natural to start thinking about getting your garden ready for family BBQs and weekends spent lazily enjoying the sun (we hope).
That's why we have put together this handy list of the best cordless garden power tools that will help to make those essential gardening jobs a little easier. Not only will these cordless tools offer you more safety when it comes to using them, but their battery-power also provides a more environmentally friendly alternative to classic power-cord models.
Safety first
As we recommend with any piece of powerful equipment, you should always read the instruction manual and test it out slowly and carefully before you start any big jobs.
Top tip
When deciding which cordless garden power tool is right for you, you will need to look for two things:
The power of the battery is measured in voltage (v), therefore the higher the voltage, the better the power.
Look out for the amp rating (Ah). This will determine how long the battery will last – the higher the capacity, the better the run time.
Cordless Lawnmower
One of our favourite cordless garden power tools is the 40v cordless lawnmower from Powerbase that comes with a 35-litre grass collection bag and rear roller for a striped lawn effect.
Battery-powered lawnmowers are excellent for operating seamlessly around your garden, and their compact design means they are easy to store and transport. As well as being cordless, these types of lawnmowers are also incredibly quiet- so you don't have to worry about disturbing your household or neighbours while you mow.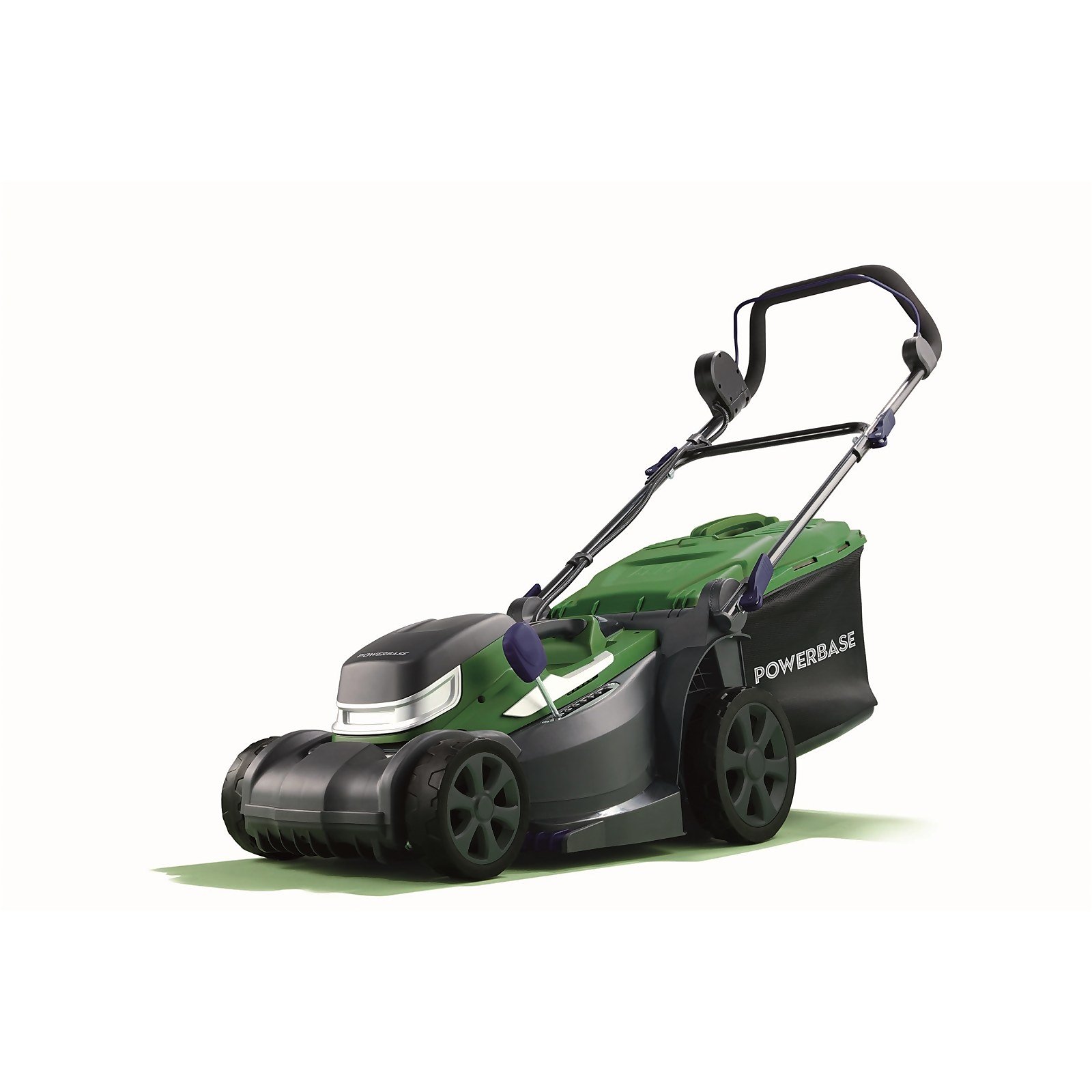 Cordless Grass trimmer (for the edges of your garden) 
A cordless grass trimmer is an excellent option for those with smaller gardens or for those who want to trim the edges of larger garden spaces, while also being ideal for cutting stray blades that grow close to walls, garden beds and outdoor furniture.
Their cordless features also make them even more efficient and user-friendly by being lightweight and easy to manoeuvre.
Our new Powerbase range of garden tools includes a 20V cordless grass trimmer with an adjustable cutting angle for trimmer under shrubs or immovable obstructions and rotating head for creating that perfect lawn edge.
Cordless Hedge Trimmer 
Essential for keeping your garden in tip-top shape, the cordless hedge trimmer is unrivalled in the freedom it can offer.
Powered by batteries, cordless hedge trimmers need lower maintenance and do not emit foul-smelling petrol fumes. They are an excellent solution for jobs that need doing away from a power supply. Plus, being lightweight means they are even safer to use, as there is no concern of any cords getting in your way.
If you have small to medium-sized hedges in need of a trimming, the Powerbase 20v Cordless Hedge Trimmer can handle branches up to 16mm thick.
Cordless Leaf Blower
Another popular garden power tool that can benefit from being cordless is the leaf blower.
Dried leaves and dead flowers do not look so appealing once they start piling up, and a leaf blower is the best garden power tool to solve this issue. Having battery-powered tools is a lot more convenient, as it gives you more mobility and it makes the tool more lightweight. What's more, cordless leaf blowers eliminate the wafting smell you get from petrol blowers.
The type of cordless leaf blower you choose will depend on how you plan to use it. Not all of them comes with the vacuum functionality, so make sure you read the product descriptions closely.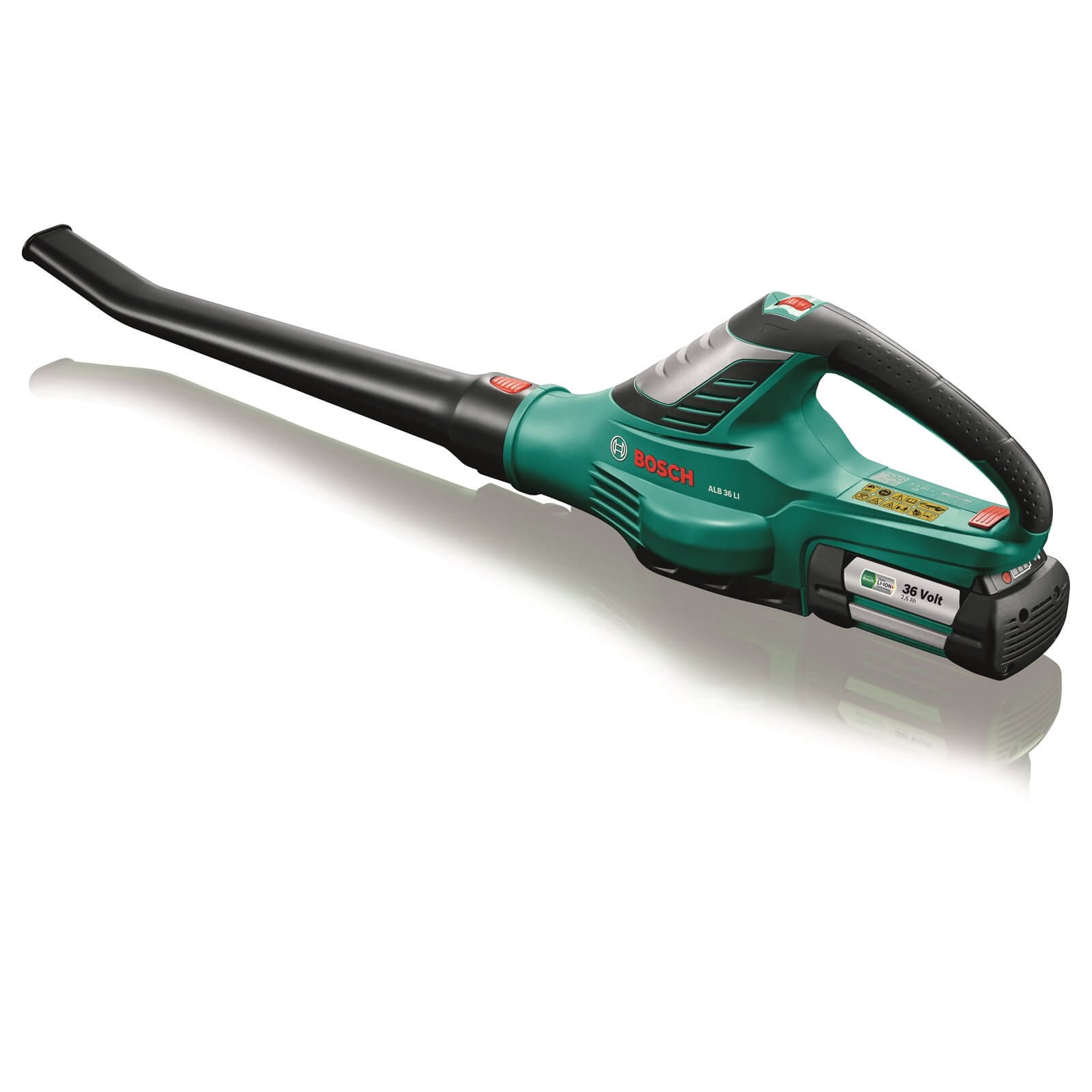 Cordless Pressure Washer 
Cordless pressure washers are the ultimate compact garden tool and easy way to take on any outside cleaning tasks.
This garden power tool is designed with comfort and productivity in mind, as being cordless makes hard to reach places and higher-level cleaning tasks that bit easier. Our cordless pressure washers are beneficial as they are portable, powerful and effective – combined with all their matching accessories, you can tackle your outdoor cleaning with confidence.