With colder months and darker days on the way, you're probably already thinking about how to insulate your home to keep warm and cosy during the winter.
Home insulation does not need to be expensive, nor involve changing windows or carrying out large-scale projects.  To help you out, we've gathered our favourite tips on how to insulate your home easily and effectively.
Draught-proofing your home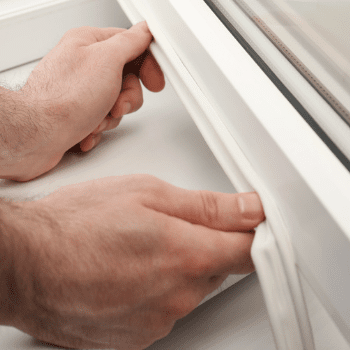 There's nothing better than escaping the cold outside and getting warm in front of the fire. But, this can be all be easily ruined by a cold draught sneaking in through a door, letterbox or window.
There are many products available to mitigate the risk of the chilly air invading your home, such as draught excluders.
Here are some ways you can insulate problem areas in your home:
External doors
Make sure your front door only has a 2mm or 3mm gap at the top and sides, and a 5mm gap at the bottom.
For extra protection, use self-adhesive foam to seal around the edges and top of the door frame.
Use a draft excluder to stop cold air slipping in through the bottom of external doors. These plastic or metal strips have a rubber seal or rows of nylon bristles that act as barriers against those icy draughts. The seal or bristles must overlap the door frame to be fully effective.
Buy draft excluders in wood or metal finishes to match your door.
Chilly air creeping through your letterbox? Get a letterbox draught excluder.
Skirting boards
Flexible sealant does the job on skirting boards. Squeeze sealant between floorboards and the base of the skirting. Work along the board in a smooth, continuous motion.
For gaps over 5mm, pin strips of quadrant-shaped moulding over them.
Floorboards
Suspended wooden floors in older homes are trickier as they need air flowing underneath them to combat condensation and rot. But you can still make ground-floor rooms warmer and more energy-efficient – simply fill spaces between boards with a clear, flexible sealant or insert thin strips of wood into larger gaps.
Insulating under a new floor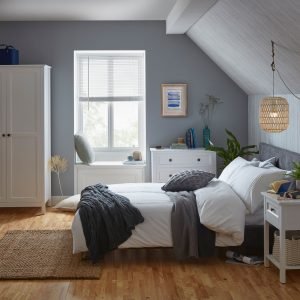 If you're laying new flooring, you can add insulation at the same time. Lift the floorboards and fit glass mineral wool insulation between the floor joists. You'll recoup the cost of the home insulation in just a few years with your lower energy bills.
Discover how to insulate under your floors below:
Lift boards with a thin bladed cold chisel and club hammer. Lever them up, working along the board to prise away all the nail fixings.
To stop insulation dropping through the joists, simply staple plastic garden netting between the joists at the bottom of each side. Or you can nail lengths of roofing batten along the sides of each joist.
Lay rolls of loft insulation or rigid pieces of wall insulation between the joists.
Once the entire floor is covered, re-lay the floorboards. Replace damaged sections and nail firmly to stop any squeaking or movement.
Don't leave wide gaps between the boards.
Use a nail punch to push the nails below the surface of your floorboards.
Insulating your windows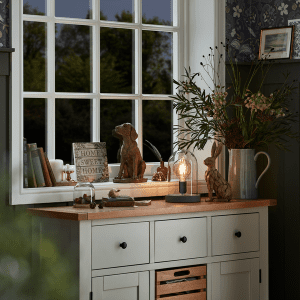 Double glazing isn't cheap, but the effect is fantastic – you'll halve heat loss through your windows instantly.
A shorter-term fix is secondary glazing fitted to the inside of window frames. These units come as kits.
You should also look to fill in gaps around the secondary glazing frame and your window frame with flexible sealant.
There are also lots of stylish home insulation ideas…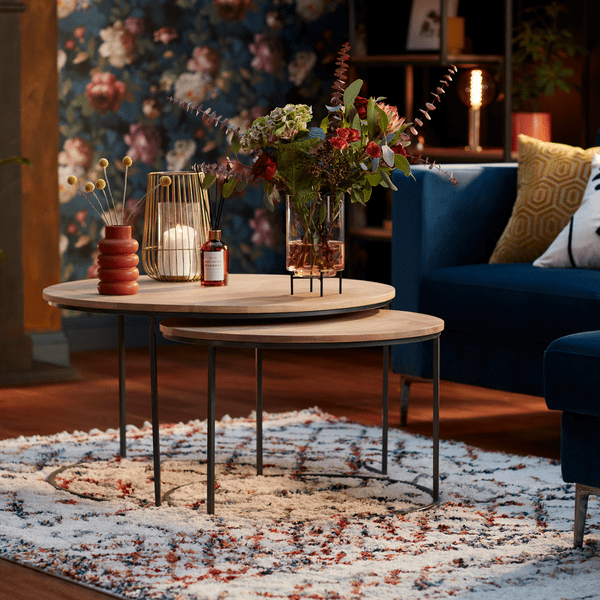 Whilst draught-proofing your home can improve insulation, there are some other things you can do to keep a cold house warm.
A thick rug with a deep pile can be a great investment, as it can help to trap heat and keep you warm – whether you're putting your feet on it or sitting on the rug.
Thick or blackout curtains retain heat and can be installed in front of windows and doors to help draught-proofing. Another benefit of investing in some thicker curtains is that they will help to make your home look more cosy – perfect for the colder months.
Don't block your radiators
Have a look at where your furniture is in relation to the radiators in your home – are any chairs or tables blocking the radiators? If so, think about how you can move your furniture around and make the most of your radiators. Blocking radiators restricts their ability to warm a room and wastes money.
Make use of floating shelves
While blocking radiators with furniture can obstruct how a radiator warms a room, floating shelving can be beneficial as it can deflect the heat around a room. You should allow sufficient space between the shelves and radiator, as this can hinder a how well the radiator works.
And those are our top tips on how to insulate your home. If you are looking for further home insulation advice, check out our other handy guides here.