Christmas Trends
Christmas really is the most wonderful time of year! But though it 'appears out of nowhere' for many, it's something that we at Homebase are thinking of all year round.
With things not going quite to plan last year for many families, we believe this Christmas will be even bigger and better than ever before!
We've been busy researching and developing exciting exclusive products behind the scenes to bring you the very latest and newest Christmas decorating trends. All of which include a stunning range of indoor and outdoor Christmas trees, lights and decorations to get the party started.
Aimed at keeping the Christmas spirit alive, these decorating trends will help complement your home's current interiors – whatever your style!
From the fun and frivolous to the glittering statement pieces, we've got everything you need to make it feel good at home this festive season.
Find Your Luxurious Style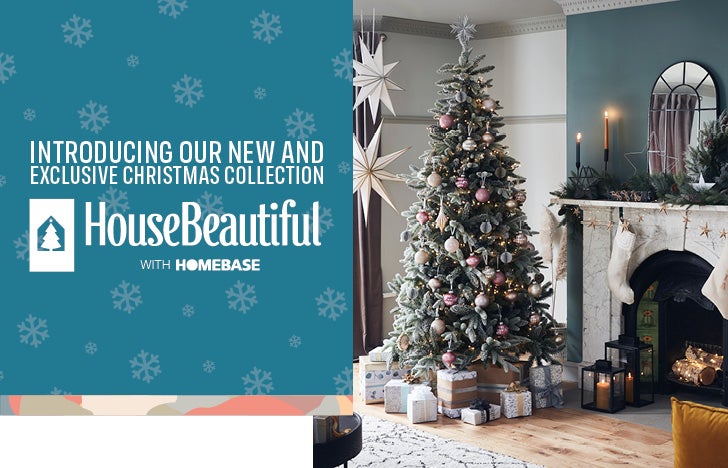 Make your home beautiful for the Christmas season
Fill your home with magical beauty, with the House Beautiful Collection at Homebase. Crafted by a team of design and style experts, the premium range champions modern living trends to deliver contemporary products that are perfect for the festive season.
Explore