Added to your basket
Sorry, there seems to have been an error. Please try again.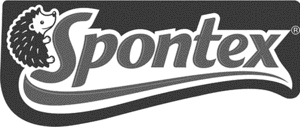 Spontex Sponge Cloth 5 Pack
Spontex Sponge Cloths are treated with the anti-bacterial agent, zinc pyrithione, which protects them against the development of bacteria and bad odours, keeping them fresher for longer. The cloths are ideal for wiping and cleaning all surfaces and are very absorbent, each cloth soaks up to 160ml of water. They are very supple, easy to handle and wring out and are extra thick and reinforced making them long lasting. The Spontex Sponge Cloths are made from cellulose and cotton making them 100% biodegradable, so once you've finished with them they can be put straight on the compost pile. Cloth size: 19.4cm x 18cm. Assorted colours, mixed pack.
Anti-bacterial protection
Stops odours and stays fresher for longer
Absorbent and flexible
Strong and durable
100% biodegradable