Gardening Jobs for July
We can't quite believe we're now in the month of July. But with a new month, comes a new bundle of positivity!
It's time to embrace the outdoors, whatever the weather. Invite close family and friends round and seek out some shelter and heating solutions to keep the garden party going. Let's not forget keeping on top of your lawncare, so that when the sun does shine - you're able to get out and enjoy it.
Don't worry if you're not a green-fingered pro, we've got the advice and all the gardening products you need for July right here.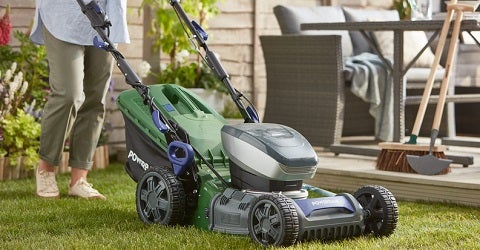 Time to mow
Don't mistake a dry lawn for a thirsty one. More often than not, it could actually be from hunger. So, put down a Summer feed if the weather is showing signs of a heat wave.
If your lawn does need watering, wait until the temperature drops in the evening. If your grass is still growing, the water will be absorbed much better at this time of day and will be less likely to evaporate.
It's important to keep on top of mowing your lawn. But if it doesn't seem to be growing, set your lawn mower to a higher setting and give it a light trim instead of getting hot and bothered.
To protect your lawn from the sun, you leave your clippings on the grass. Or alternatively, you can buy a composter.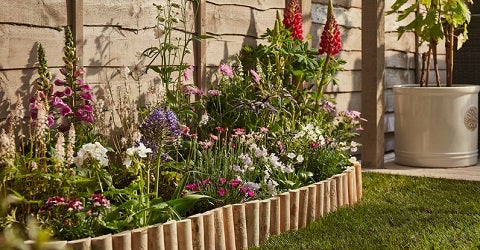 Time to grow
With the changes in weather, your garden will be at risk of weeds. Hoe up borders regularly to keep on top of them, or use a weedkiller for more stubborn arrivals on your paths and patios.
Look out for signs of pests and disease on your plants. Keep them protected from ants and slugs.
If you've been growing fruit and vegetables over the last few months, now is the perfect time to harvest your delicious crops.
Keep planting those seasonal ingredients such as Summer veg, cucumbers, beans, carrots and broccoli.
If wildlife is your thing, July is a wonderful month to encourage butterflies and useful bugs into your garden. Blooms such as Buddelja, Hebes and Wallflowers will invite lots of friendly creatures into your outdoor space.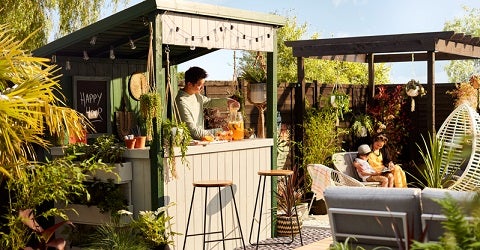 Put your garden on show
With the sun shining and events making a comeback, it's time to entertain your family and friends outside.
With the help of our BBQs, garden bars and stylish outdoor living pieces, we can help you host the perfect garden party.
Keep enjoying your garden for longer with some outdoor heating and lighting. We've got a range of chimineas, firepits and solar lights to perfectly complement your evening atmosphere.
It's all about making a great first impression, so don't forget about the front of your house. Improve your kerb appeal by giving your fence, windows and front door a refresh.
Entertaining is hard work. Ensure you've got a relaxing garden space you can escape to with our range of sun loungers, swing chairs and bistro sets.