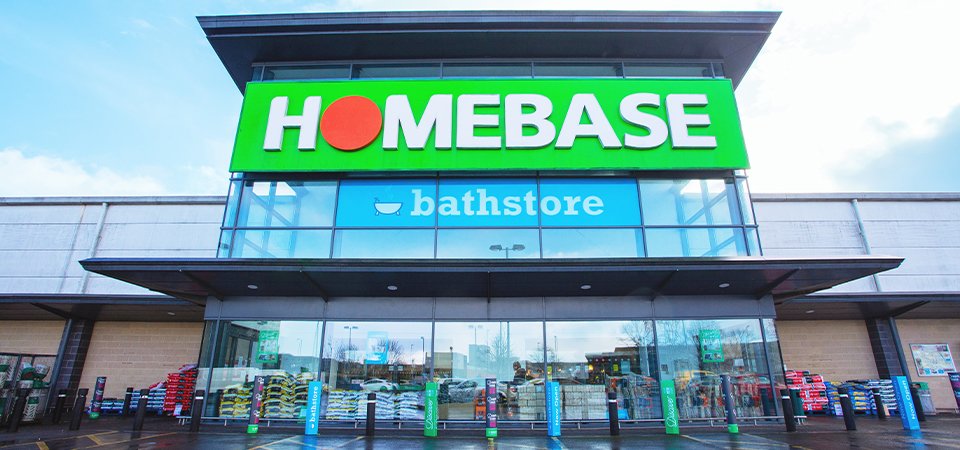 Homebase stores and service updates (FAQs)
Are all your stores open?
Yes - as an essential retailer, all our stores are open across the UK and Ireland and continue to adhere to all safety precautions to ensure everyone shopping and working for us is as safe as possible. Please visit our store locator for local details: store locator
What are your opening times?
For our latest opening times please see our store locator
What safety measures do you have in place at your stores?
All our stores have been carefully set up to ensure they can be run safely for everyone.
2m Guidance: Strict safety precautions include guidelines on the floor throughout stores, and in queues and checkout points to help maintain strict social distancing
Payments: To help minimise the spread of the virus, it is our preference that our customers pay by card, though we are accepting all forms of payment. We also have perspex screens at tills points to protect both you and our staff
Care Stations: We have set up Care Stations to provide teams with access to regularly replenished glove supplies and cleaning equipment, and ensure that all surfaces, baskets and trollies are regularly and thoroughly cleaned
Coming into store: We have disinfectant available for customers to use at the store entrance, should they wish to give their basket or trolley an extra clean before they use it. And we ask that everyone wears a mask whilst shopping with us
Quiet Times:To avoid busier times, we recommend customers visit us in the morning if they can
Can I Click & Collect?
Click & Collect is available across a range of products, offering a collection service from store within now available within 1 hour.
Once you have placed your Click & Collect order you should expect:
To receive an email, which confirms your Homebase collection store is busy picking your order
To receive a confirmation SMS or call from the store once your order is ready to collect.
Please wait for this collection text before travelling to store
Collection of your order at the customer services desk in store, using your order reference number found on your confirmation SMS.
Please follow the social distancing measures we have in place on collection of your order
Click & Collect orders are usually available within 1 hour (subject to store opening times) but there may be times where collection may take longer due to customer demand. We will aim to have your order ready as soon as we can.
In order to keep our team members and customers safe we may need to manage demand carefully and restrict Click & Collect orders for individual stores.
Please also note, if your order includes an age restricted product you will be required to show photographic ID.
Orders can be collected from your local store in line with their opening times.
Are home deliveries still running as usual?
Yes. Our home delivery service has been adapted to keep our teams and customers safe during this time. All items will be delivered in line with social distancing guidelines, following a contact-free process.
Can I get a refund in store?
Yes. You can return your items to store for a refund as per our usual policy
What precautions do you have in place to protect your warehousing and delivery teams?
We have put wide-ranging measures in place to ensure the safety of our teams, both making deliveries and in our warehouses. We are following strict Government guidelines, which include creating extra space in the warehouses to allow for social distancing and staggering shift changeovers.