Added to your basket
Sorry, there seems to have been an error. Please try again.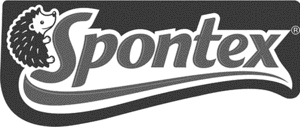 Spontex Microfibre Window Kit 2 Pack
The Spontex Microfibre Window Kit leaves your windows streak free and sparkling. The green Spontex Microfibre Window Cloth with honeycomb texture effectively removes even the smallest particles and smudges, leaving a perfect smear free finish. The yellow Spontex Microfibre All Purpose Cloth with thick 3D weave easily tackles dirt and dust even on delicate surfaces, leaving a brilliant finish. For best results, use the All Purpose cloth damp with any excess water wrung out to wash down and the Window cloth dry to finish. Ideal for all glass, mirrored and shiny surfaces. Composition: Window Cloth: 85% Polyester, 15% Polyamide. All Purpose Cloth: 85% Polyester, 15% Polyamide.
Did you know? Spontex Microfibre cloths are: Ultra efficient, Microfibres are made up of thousands of tiny fibres, so the number of contact points with the surface is greatly increased. Therefore, each Spontex??? Microfibre has extraordinary cleaning power that eliminates 99% of bacteria. Ecological, efficient with just water, no need for chemicals! Long lasting, Microfibres are super resistant and can be washed in the washing machine.
For sparkling results
Removes streaks and smears
Efficient with just water
Removes 99% of bacteria
Ultra resistant and long lasting
Window: 85% Polyester, 15% Polyamide
All Purpose: 85% Polyester, 15% Polyamide
Spontex products are designed and tested, if unhappy please return goods to Spontex with receipt.