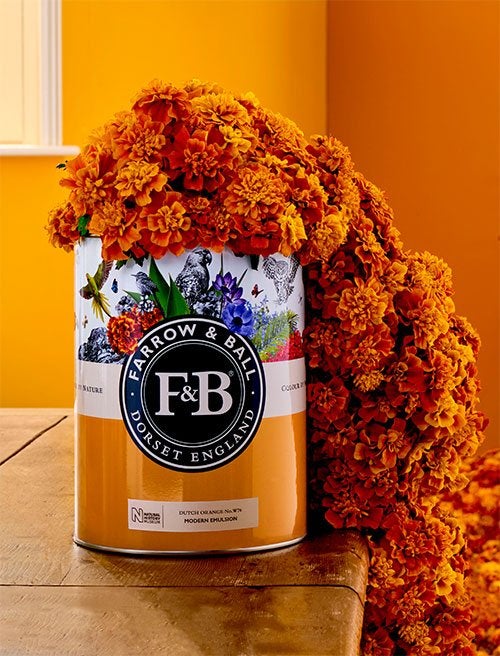 Colour by Nature
Working in partnership with the Natural History Museum in London, eco-friendly paint maker Farrow & Ball has created Colour by Nature, a self-contained palette of 16 nature-inspired paint colours. Each hue is drawn directly from the natural world via Werner's Nomenclature of Colours, the landmark classification of colour in nature that accompanied Charles Darwin on the 1831 voyage of HMS Beagle.
From the bright jewel tones of Lake Red and Verdigris Green to the rich intensity of Deep Reddish Brown, each shade is made with the signature mix of responsibly sourced pigments and eco-friendly water based formulas for which Farrow & Ball is known, and available in a range of high-performance finishes for interior and exterior surfaces.
In addition to the Colour by Nature collection, you can also browse the carefully curated palette of 132 colours from Farrow & Ball, which are all available to order online.
Browse All Farrow & Ball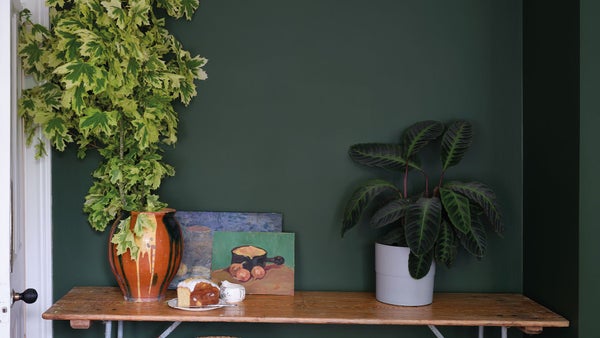 Duck Green No.W55

Duck Green is a smart deep green, inspired by the distinctive plumage of mallards. It's strong but subdued, making it a great alternative to charcoal greys or deep navy blues as an unexpected colour for walls.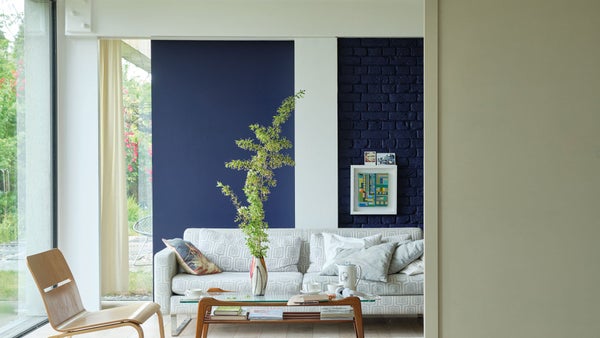 Scotch Blue No.W24

This deep, intense blue shows off the rich pigments in Farrow & Ball paint to their fullest. It brings a smart look to any room, especially when combined with Ash Grey woodwork, and creates luxurious-feeling spaces that you can't wait to escape to at the end of a long day.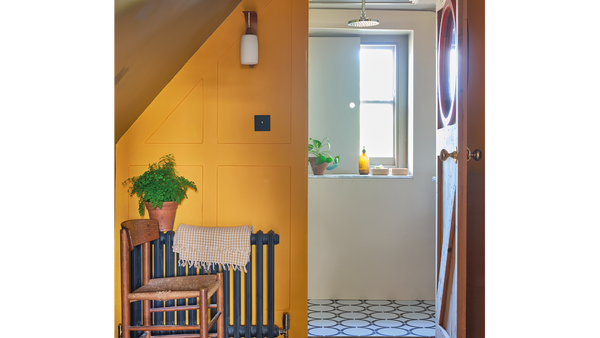 Dutch Orange No.W76

Dutch Orange is a clean, bright, yellow-orange tone that brings joy to any space. For a lively combination, try it alongside the equally vibrant Verdigris Green, or for a more muted effect, try it with an elegant Duck Green trim.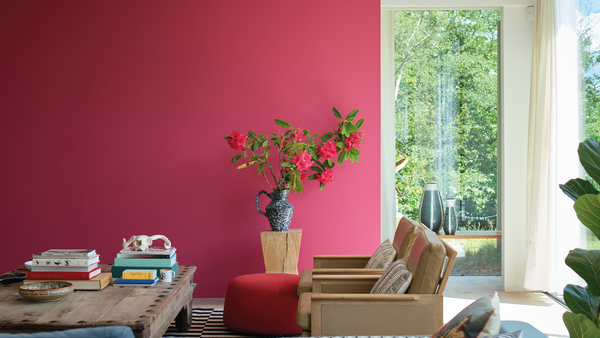 Lake Red No.W92

Whether you think Lake Red looks more like a deep pink or a cool red, the effect it brings to a room is always happy and vibrant. It's especially dynamic in small spaces – try it inside a cupboard for a secret pop of colour that will make you smile whenever you see it.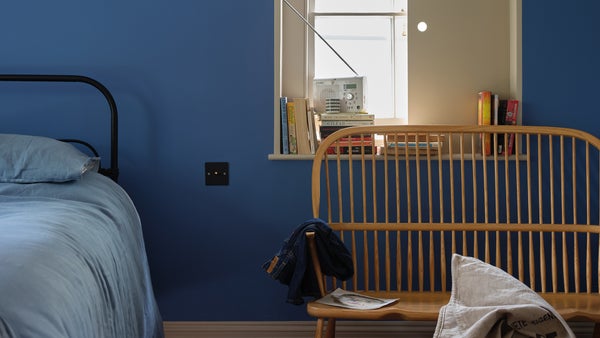 Ultra Marine Blue No.W29

A stunning mid-tone blue, Ultra Marine Blue was particularly popular in the 18th century for its ability to make small rooms feel bigger. In the modern home, it looks striking on walls or kitchen cabinets, especially combined with an island in deep, dramatic Scotch Blue.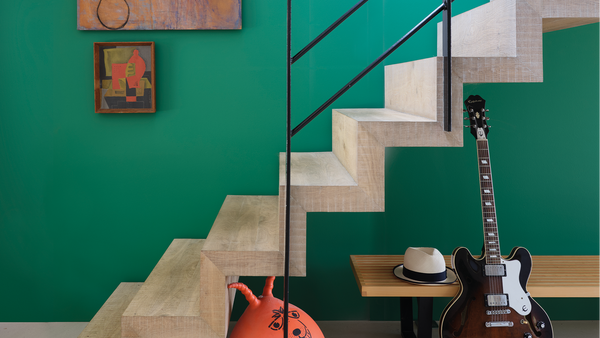 Verdigris Green No.W50

Verdigris Green takes its name from the singular shade of weathered copper. An intense and lively shade, it's at its best when teams with bright or lighter tones, creating a classic look alongside Snow White, or a more contemporary look when combined with Dutch Orange.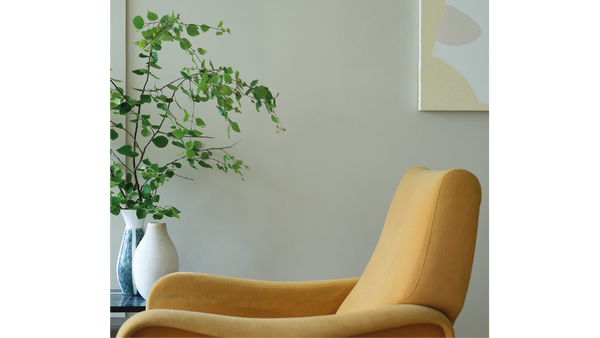 Skimmed Milk White No.W7

Skimmed Milk White is a soft, laid-back neutral that creates thoroughly relaxing rooms, whether it's used on woodwork as an accompaniment to a stronger wall colour, or on walls with a Snow White trim.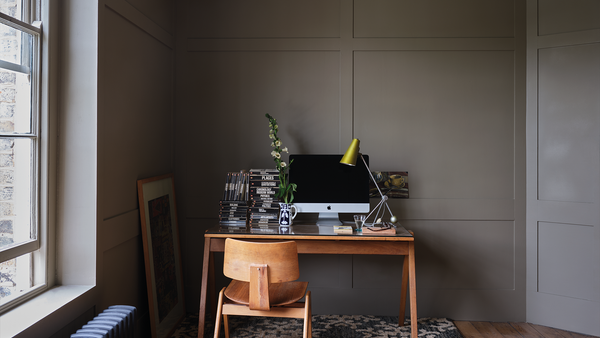 Broccoli Brown No.W108

A quiet, dark stone colour, Broccoli Brown works well alongside natural materials such as wood and flagstones. It has a restrained quality that especially suits quieter spaces, like studies and bedrooms, and creates a particularly comforting atmosphere when taking across the ceiling as well as the walls.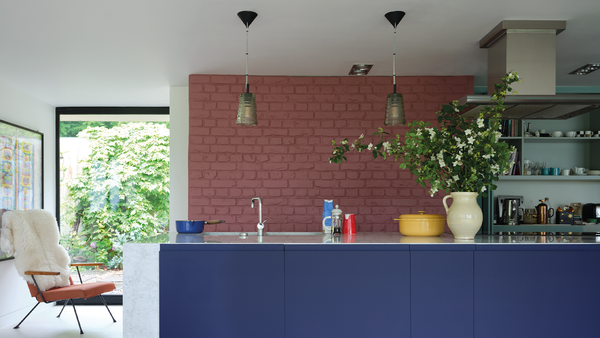 Crimson Red No.W93

Surprisingly for its name, taken directly from Werner's Nomenclature of Colours, Crimson Red is a soft, warm pink with lots of depth. Paired with dark tones, like Scotch Blue, it creates a glamorous scheme. For a softer look, try it with Skimmed Milk White.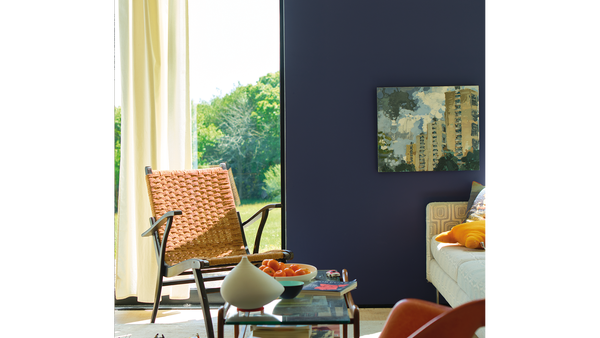 Imperial Purple No.W40

Imperial Purple is a rich, deep indigo colour that creates a luxurious look in any room, especially in dining rooms and other intimate spaces. In an otherwise neutral room, try it in the back of a bookcase or on furniture for a rich pocket of colour.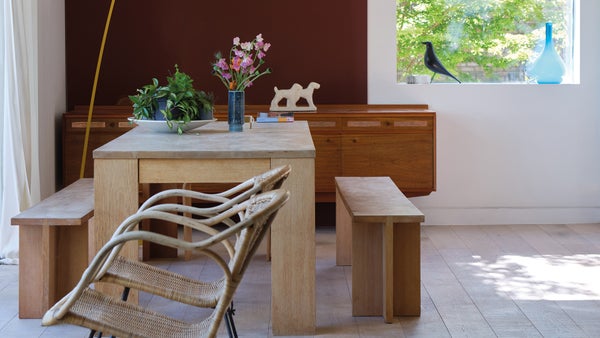 Deep Reddish Brown No.W101

Deep Reddish Brown is an intense, earthy tone that creates wonderfully welcoming spaces. It brings a depth and richness to any surface, transforming walls, doors, and woodwork alike.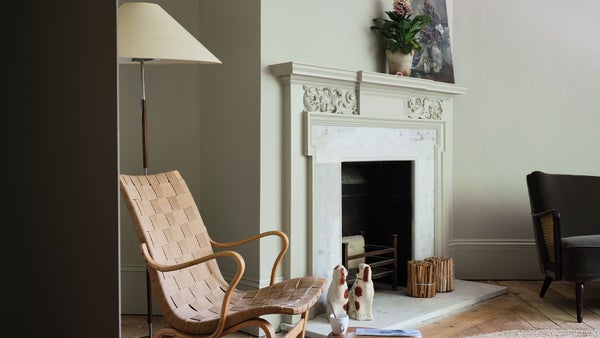 Ash Grey No.W9

Ash Grey's underlying green tones give it a changeable nature, appearing greyer in areas of low light and more intensely coloured in full sunlight. Try it with Skimmed Milk White woodwork for a traditional look, or Snow White for a more contemporary feel.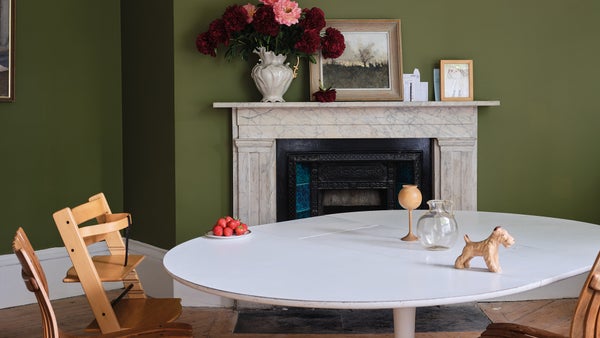 Sap Green No.W56

This true, earthy green has an indelible connection to nature. It feels soft and grounding combined with Broccoli Brown, and elegant alongside Duck Green. It looks wonderful in smaller spaces, where it creates a rich and comforting atmosphere.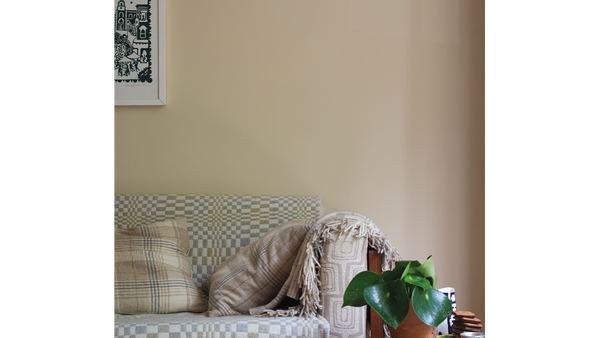 Orange Coloured White No.W5

A warm cream with a hint of orange, Orange Coloured White has subtle underlying red tones that make it particularly suited to north facing rooms, but it brings a soft luminosity and a great deal of warmth to any space.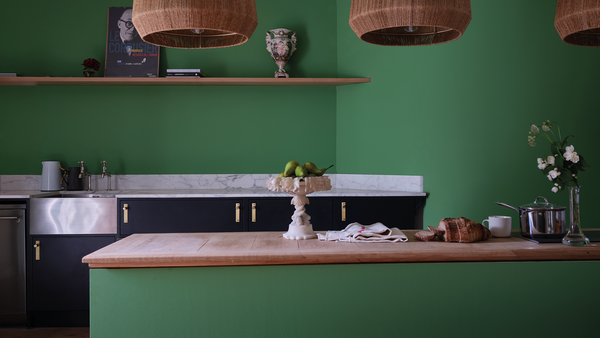 Emerald Green No.W53

Emerald Green is a bright, uncomplicated jewel tone that instantly creates upbeat rooms. It especially shines alongside similarly bright, intense colours, such as Lake Red and Ultra Marine Blue, which combine to create a playful scheme.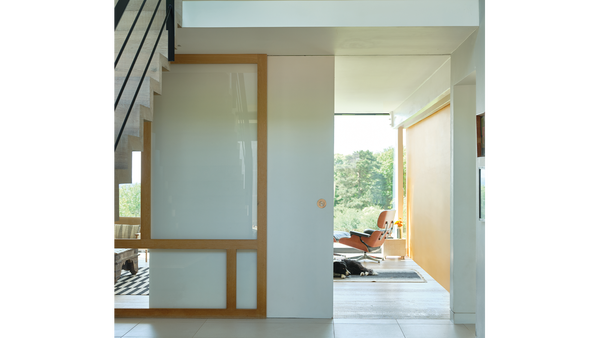 Snow White No.W1

A fresh, delicate white that's versatile enough to be used across all kinds of surfaces. Snow White's tiny hint of yellow pigment gives it a warm and reflective nature, making it especially suitable for rooms with little natural light.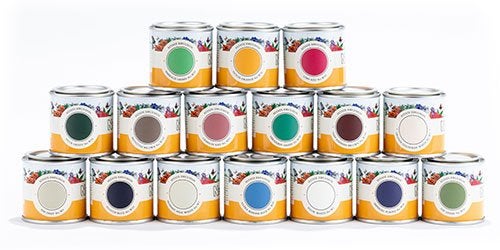 Try it at home
Farrow & Ball sample pots give you the option to test your new look at home before you commit. Whether it's an on-trend inky blue or the perfect laid-back neutral, why not see how it works in your space, risk-free?
Shop sample pots