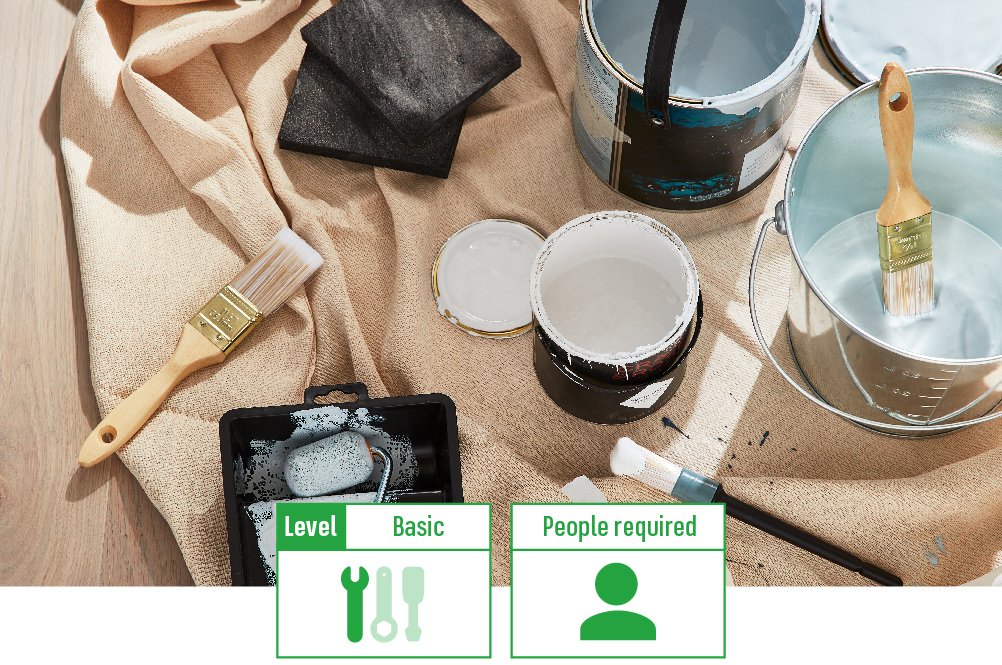 They say a fresh lick of paint can do wonders for a room, so imagine the possibilities when you go bold and pick up that daringly bright paint colour you had your eye on but have been worried about it being 'too much'.
Well to that, we say, less thinking and more doing. And of course, you can still count on us to be with you every step of the way and help guide you when it comes to choosing that wow factor colour.
The main rooms in your home best suited to bright paint colours are the bathroom, living room and kitchen. You may be disappointed to see that the bedroom hasn't made the list, but studies show that neutral and warm colours should be used in a bedroom to create a calming effect, as you drift off to sleep.
So, first thing's first. If you're a DIY beginner, you can read our How to Paint Walls and Ceilings Guide here. This will tell you everything from what tools you need, to how to buy the right amount of paint. And don't forget to open your windows before starting to properly ventilate the area.
Bathroom
Teal in the bathroom is back in fashion. No longer does it have to be a representation of 'underwater'. Instead, it can be a sleek way of creating a stylish and sophisticated oasis – especially when paired with black hardware, modern appliances and warm lighting.
Living room
How are you really going to create a Moroccan getaway in the comfort of your own living room without the fabulous Dulux Moroccan flame paint? For bright colours as striking as these, one feature wall will suffice, followed by more muted sandy tones like the Dulux Soft Peach for the rest – but don't forget to have fun with your soft furnishings. Add embellishment and hints of gold for a true Middle Eastern feel.
Kitchen
The kitchen is the hub of the home so why not make it fun? The Dulux Lemon Punch is the perfect colour for any kitchen – big or small, open-planned or not. It pairs perfectly with darker wood worktops to create a contrast effect and even with high gloss units, so there's no need for a complete kitchen makeover if you opt for this bright colour.
If you find yourself inspired to add bright splashes of paint to your home, make sure you upload and tag us @Homebase_uk in your photos on social media.