If you want a taste of the tension and excitement the teams are currently experiencing at the Euros, or you're just in need of some outdoor entertainment, this penalty shoot-out is the perfect addition to your collection of garden party games.
When it comes to building your own garden party games, all you need is a little creativity and some simple DIY skills. To help, we have put together a how-to guide, along with all the tools and materials you'll need to build your own penalty shoot-out.
This garden party game is suitable for kids of all ages to take part in and show off their competitive side.
Let's get started with what you'll need…
Materials
Tools
Before you start
This project requires the use of power tools, so we recommend you take a look at the instruction manuals and our DIY Safety Tips. Wear safety goggles and reach out to a qualified expert if you need some help.
Cut your wood pieces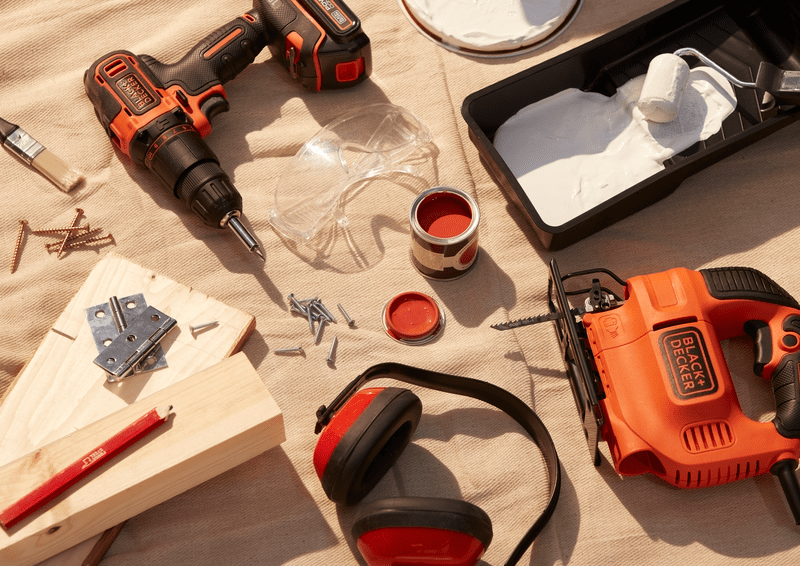 First, gather the wood pieces you need to create your penalty shoot-out structure.
It requires one large sheet of plywood; this is what you'll cut the holes into for the football to score through. Then you'll need eight timber leg planks (four short and four long), to act as extra support and the stand for the structure.
The size of your penalty shoot-out game is up to you, but it will normally depend on how many holes you want and how large you want them.
Top tip: Make sure the four longer board planks are the same length as your main body vertically, and the four shorter planks are the same length as the main structure horizontally.
Create your circles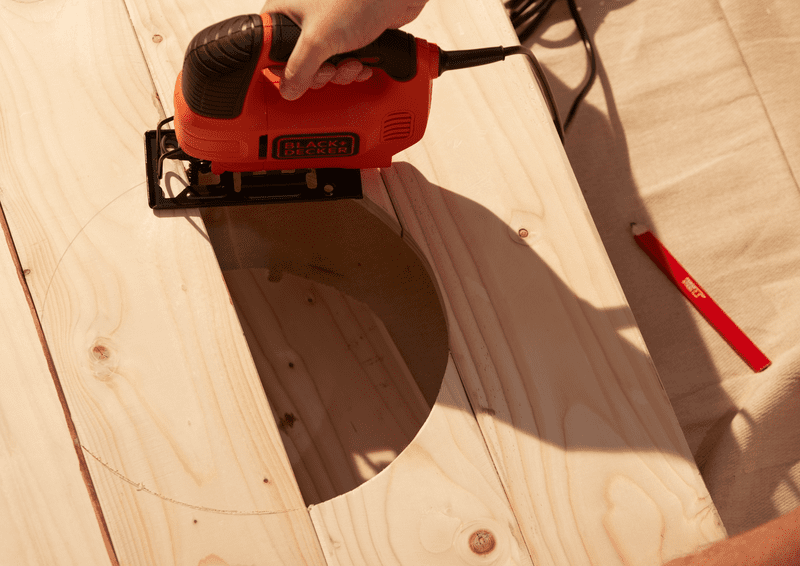 Next, take an electric sander to your large sheet of plywood and smooth it out.
Once you have cleaned all the dust away, use circle cut-out templates to draw your circle outlines onto the plywood. You can create as many as you like – just check that your football fits through them!.
To make the holes for the penalty shoot-out game, attach a large drill bit to your drill and drive a hole into the plywood – near the top of one of the circles. Then place the jigsaw into the hole and begin to cut out the centre of each circle.
Sand down any rough edges before moving onto the next circle. Once you're done, wipe down your penalty shoot-out structure to remove any remaining residue from sanding.
Top tip: Add a competitive element to your penalty shoot-out game and create different sized holes to be worth different numbers of points.
Create the support for your penalty shoot out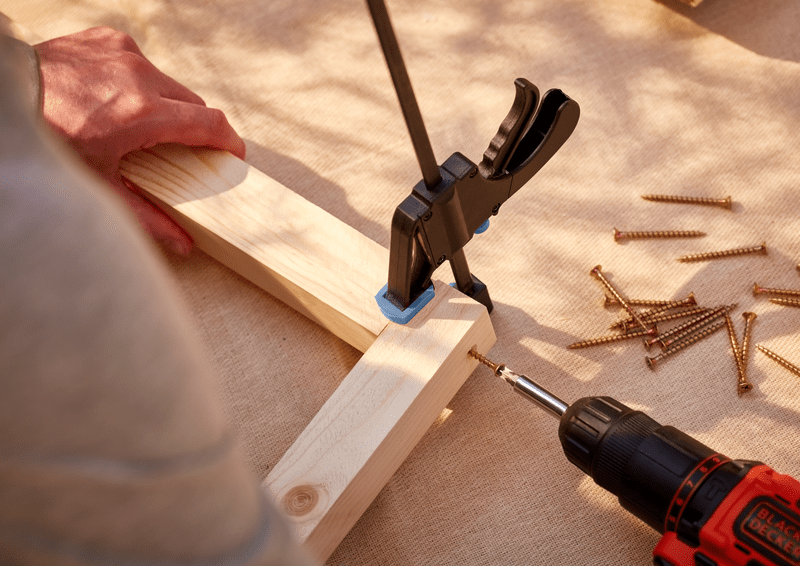 Now it's time to add some strength to your plywood, as you want your penalty shoot-out game to stand up to your participants' competitive streaks.
Place the structure face down, onto a flat surface. Take two long and two short pieces of your timber and cut them down to a size that is just smaller than the length and width of your piece of plywood. A hand saw should do the job.
The aim is to attach the four pieces of timber together and then secure it to the back of your plywood. To do this, use wood glue to stick the two long pieces to the ends of the smaller timber bits, and mark out the edges of the structure in pencil onto the plywood.
Clamp the pieces of timber together and then take a drill and some screws to fix everything in place.
Assemble the back stand structure
Now, it's time to assemble the structure that will hold your penalty shoot-out game in place.
To do this, follow the above steps again but instead of attaching it to the plywood, we're going to add hinges. This will enable the structure to stand up on its own.
Fix everything together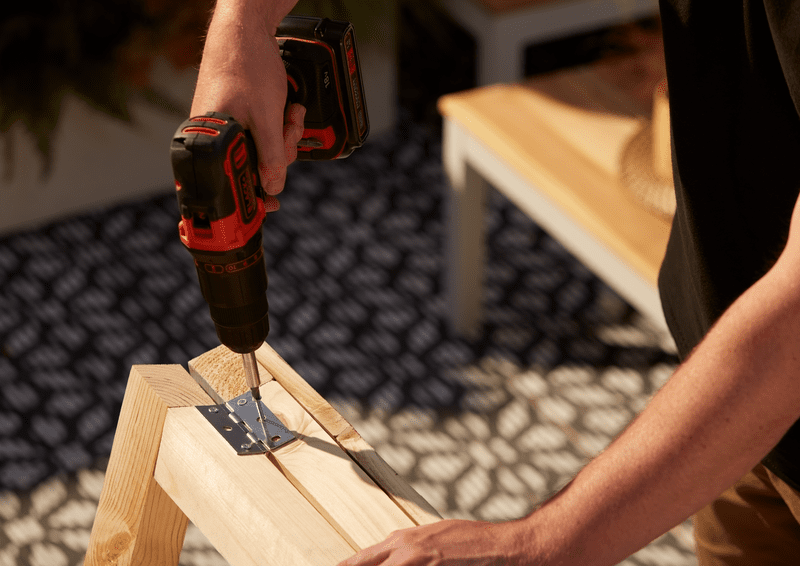 Lay the main body (the one with the football holes in it) and back stand face down, top to top. Separate the tops by about ¼ of an inch. Mark and pre-drill holes for a hinge on each side and then install two butt hinges.
Now flip the structure up and test it out – your penalty shoot-out game is almost ready for kick off!
Time to paint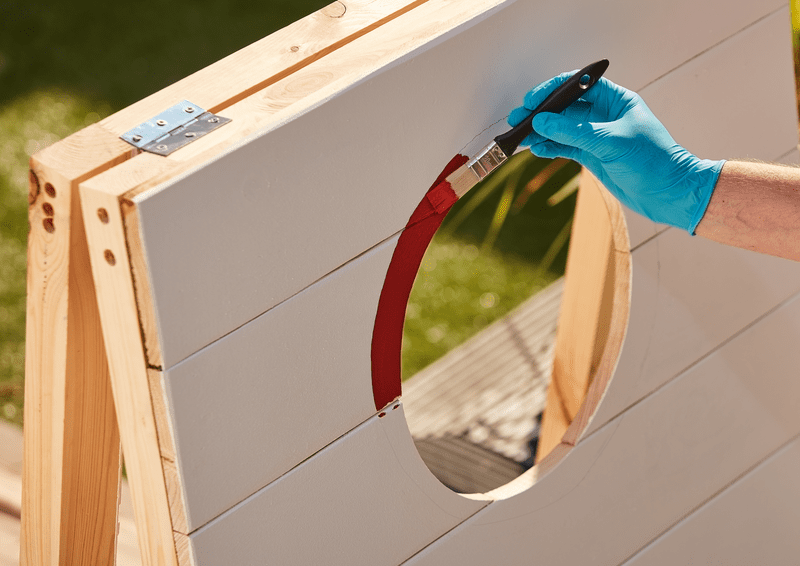 It's time to bring some personality to your new garden party game!
Add any colour or pattern you like to your penalty shoot-out. Perhaps you could add the colours of your favourite football team?
Just make sure the paint you are using is exterior wood paint, as the game is for outdoor use. For added coverage, apply two coats – but only after the first coat is completely dry.
Then, leave the structure to dry completely before trying it out.
Top tip: Use an exterior wood primer undercoat for a more durable finish that is resistant to flaking.
And that's it! Now you've sorted the garden party games, all that's left to do is clean the BBQ and send out the invites. Don't forget to upload a photo of your new penalty shoot-out game to social media and tag us @homebase_uk.