As the days get warmer it's time to banish the coats and get back outside – and what better time to do it than when the kids are off school for half term.
Spending time outside, in nature, is so important for kids development and wellbeing.  So whether it's in a park nearby or your own back garden, we've got some fun nature activity ideas for you to do with the  kids.
Before you start
Some of these ideas involve using paint, tools and other heavy materials, so it's important to take care – especially with children around.
Always paint in a well-ventilated room or outside and follow the manufacturer's instructions on the tin. If any paint gets in contact with anyone's eyes, rinse immediately with cold water. Adult supervision is needed at all times.
It's also recommended you read our DIY Safety Tips guide to keep everyone safe and protected.
Flower pressing
Flower pressing is a gorgeous technique to preserve your beautiful blooms.
First, get the kids to pick some fresh flowers. Choose flowers that are either still in bud form, or that are freshly bloomed. Then, get an adult to prep them by cutting off the stems at an angle, removing the lower leaves and then leaving the flowers in a clean glass of water for a few hours.
Next, you need to create a flower press. Get an adult to cut two equal sized pieces of plywood in a rectangle shape and drill holes into each corner of the two boards. Place the flower between two pieces of printer paper (like a sandwich).
Layer everything up, so it goes – wood, paper, flower, paper, wood – and then use wing nuts and bolts to tighten everything together. Change the blotter sheets every four days for the next three to four weeks.
Once pressed, they can then be framed in a photo frame and hung up in the house. To find out how to hang a photo frame, check out this handy blog.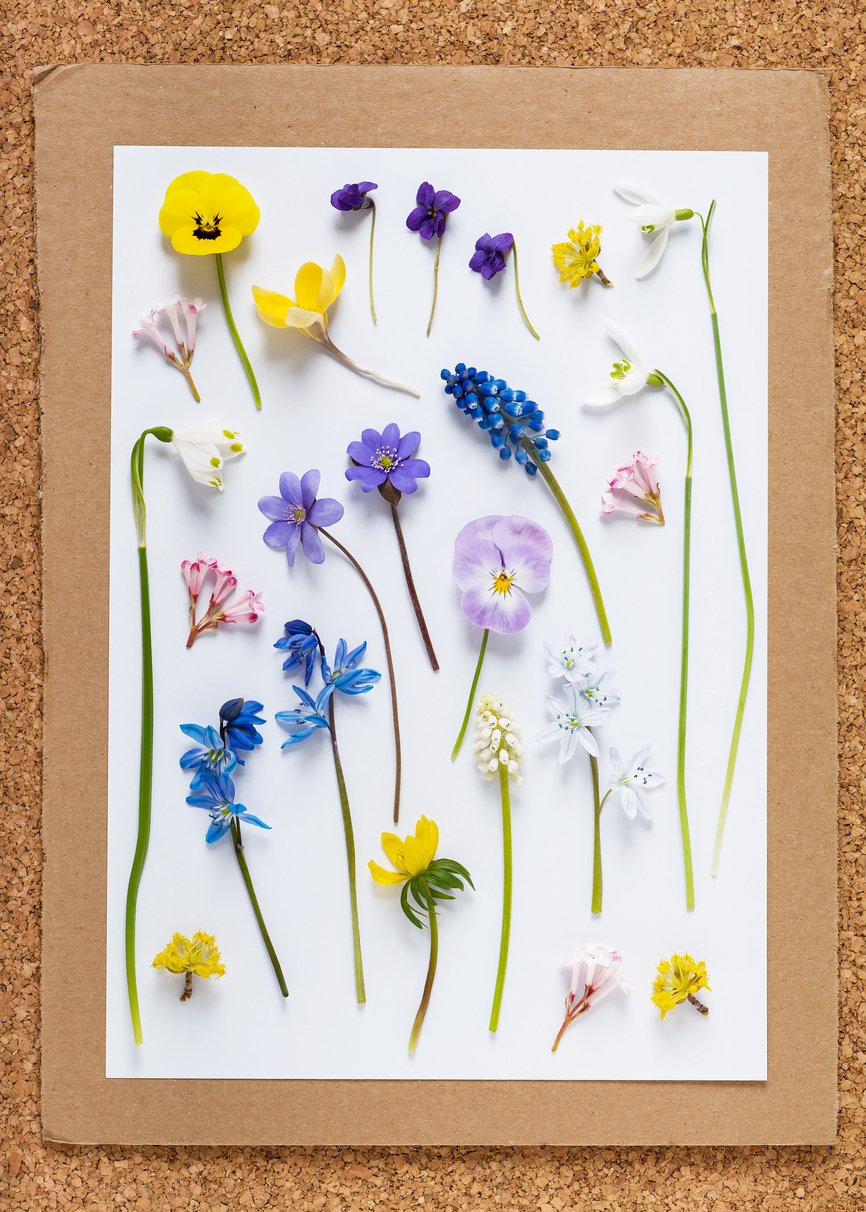 Cement sandcastle
Cement sandcastles are really easy to create and don't take too long. All you need is a small bag of cement, a disposable container, disposable spoon, castle moulds and some cooking spray.
An adult will need to help mix the cement in a disposable container, according to the directions on the box – while the kids spray the castle moulds with cooking spray.
Pour the cement into the castle moulds and let it sit until it's dry. Then, simply pull the sides away from the cement and the mould should fall right off. Let it cool for a while and then it's ready to play with.
These cement sandcastles can be decorated and painted to make great presents for grandparents – such as homemade bookends or as unique decorative touches for around the home.
Be careful with this activity as cement can be heavy- so watch out for little fingers and toes!
Easter wreath
Another great idea, especially for the easter holidays, is to create an easter wreath.
Get the kids outside to gather some leaves and twigs that'll look great. Get creative and paint or -paper mache some eggshells, then set aside until completely dry.
Take some tissue paper and bunch it up into a cylindrical roll and weave into the concave side of a wire wreath frame. Then, attach your eggs to the tissue paper using a glue gun – make sure an adult does this part. Use the leaves and twigs the kids collected earlier to fill in the gaps, gluing them onto the tissue paper as well, until the tissue paper is completely covered. And there you go.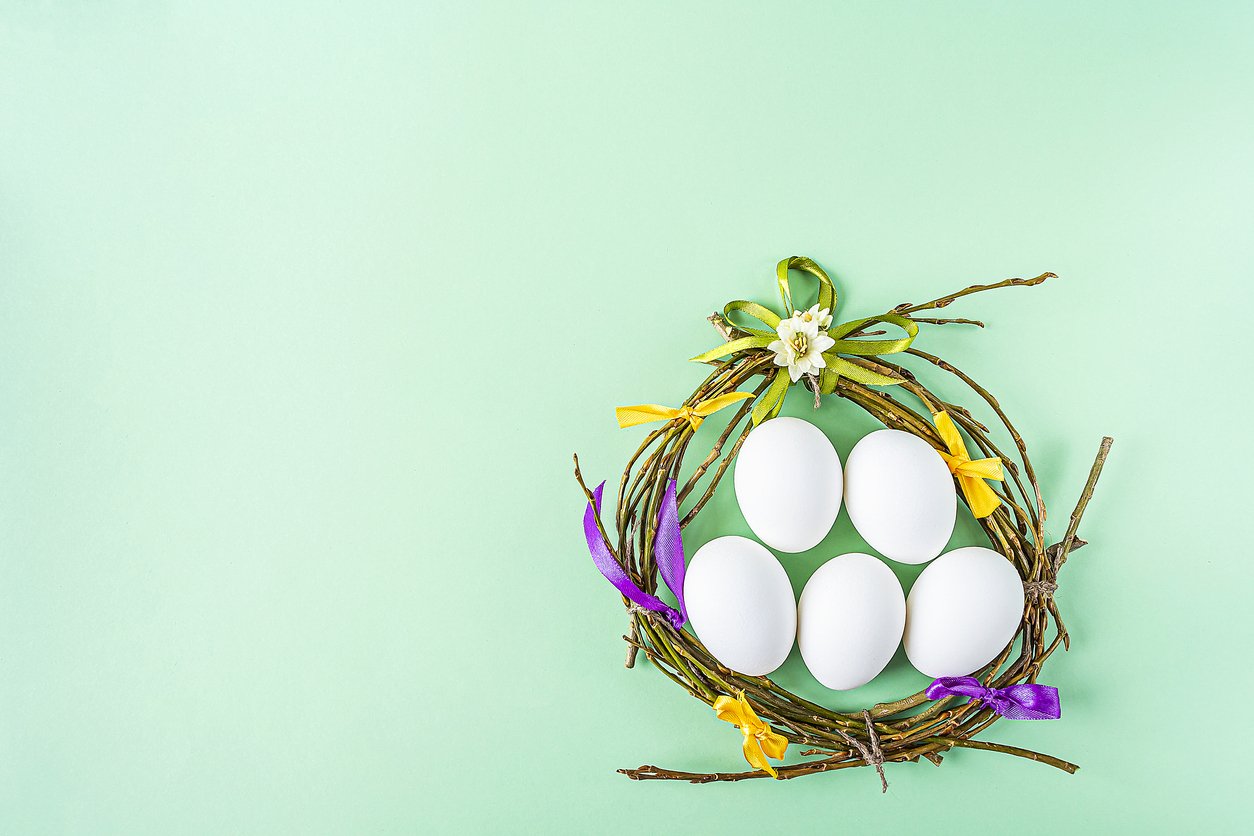 Get creative with displaying nature
DIY branch décor is incredibly easy to make – yet super effective. Get the kids to gather lots of branches, but just make sure that they are not falling apart or full of bugs – thin, sturdy branches will look the best.
Then use spray paint (one that is a paint and primer in one will be longer lasting) to paint your branches.
Make sure to do this in a well-ventilated area, or preferably outside, and cover the area where you're going to spray your branches with newspaper or paper bags. Don't forget to wear plastic gloves and a face mask whilst using the spray paint.
Use light strokes and really take your time to cover every inch of the branches. Get an adult to do this first before letting the kids have a turn and then leave them somewhere to completely dry.
Once dried, you can display them in a vase around the house.
Make sure you uploaded your half term creations to social media and tag us @Homebase_uk.