Types of shed roof coverings
Felt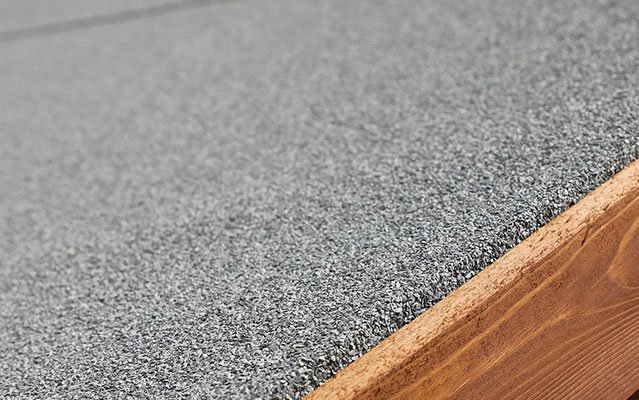 By far the easiest roofing material to fit yourself, felt is an ideal choice for weather proofing your shed – keeping out even the heaviest wind and rain if installed properly. It's also the cheapest, as you can buy a roll in the colour of your choice and cut it to size at home. Just remember your felt will need replacing every few years if in an exposed part of your garden – or less frequently if it's not.
Getting a tight covering all the way round is as simple as rolling your felt out, cutting it into three strips (a strip on either side of your roof, as well as one in the middle) and nailing it down. For more detailed instructions, just try our easy-to-follow shed roof felting guide.
Heavy duty felt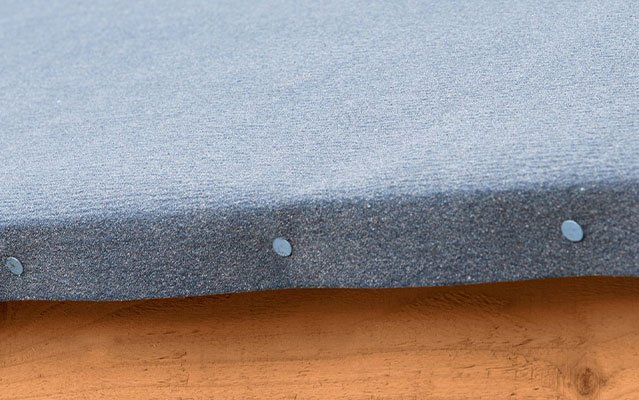 Unsurprisingly, heavy duty felt is just like shed felt, but twice as thick and twice as tough. Added together, it makes for an even more robust roofing material, helping to extend your shed's lifespan while wearing out slower – although the price tag does match the added value to your shed.
As you might expect, the thickness of heavy duty felt makes it harder to cut, but it installs in the same way as regular felt. However, it's wise to be aware that heavy duty felt wasn't originally designed for apex roof sheds – so you may need to reinforce your roof inside before you start.
Bitumen roof sheets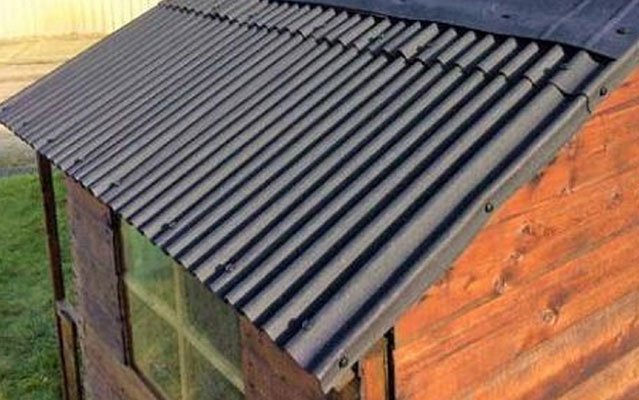 Stylish, straightforward and simple to install, bitumen sheets have become one of the go-to choices for weatherproofing an apex shed in recent years. Also known as corrugated sheets, they're especially effective if you want to keep your shed looking its best for years to come, as it's extremely hard-wearing for the price.
When it comes to installing your sheets, the angle of your roof will determine if you need extra support underneath. Otherwise, all you need to do is use the accompanying fixings to nail down your sheets at the edges, and add your caps and washers on top.
TOP TIP: Bitumen sheets don't need a lot of maintenance to stay neat and tidy all year round – just make sure you remove any moss build up regularly to stop it making the roof too heavy.
Shingles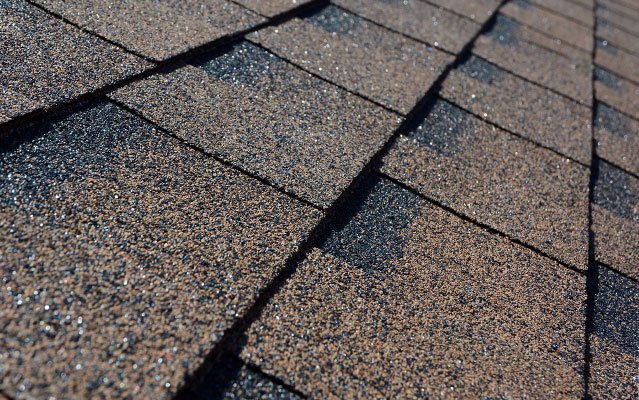 Offering a flawless finish at a budget-friendly price, shingles are an excellent all-round choice for your shed roof. Pairing weather resistant roofing with an interesting and durable design, the high tensile felt and bitumen coating combine the best of both materials – ready to be installed on almost any shed.
Coming in tile strips, shingles are designed to be rolled out in rows and nailed to your shed – starting at the edge and working upwards – with underlay underneath for flatter roofs. For the top roof ridge, you'll need to fold your shingles over the middle and glue down with sealant.
TOP TIP: Shingle tiles can be quite thick, so make sure your galvanised nails are long enough to get through the tile and into the shed roof underneath.
Plastic roof tiles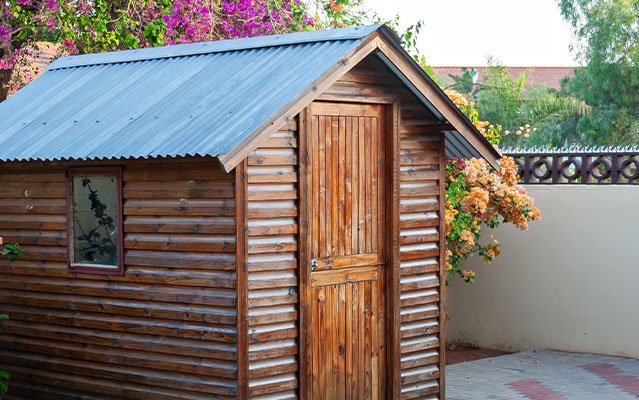 Lightweight but durable, plastic roof tiles are the quick and easy way to get a covering on your shed. One of the biggest reasons for their popularity is the lack of hammer and nails needed – the plastic tiles simply slot together.
Simply lay them on your roof side by side, screw them into your shed roof and you're ready to go. In fact, all you need to do is clean them regularly, as they can get stained over time. The good news is, they're as simple to replace as they are to install.
Once you've decided which roofing material is best for your shed, all that's left is to buy and install it safely. That way, you'll have a weatherproof shed that you can use for decades.