As your children start to get a bit older, they need a safe and secure outdoor play area they can explore in. However, you don't want your whole garden to be taken over with toys and climbing frames – so it's important to design something that's not only child friendly, but for adults to enjoy too.
From play areas to veg patches, we have put together a list of child friendly garden ideas that will encourage your little ones to spend more time outdoors. But first, you've got some work to do.
Step 1: Plan your play area
Before you decide on what you're going to have in it, you'll need to decide where in your garden is best placed to create your outdoor play area.
Walk around your garden, paying attention to where the sun shines and where the more shaded areas are. You want a space that's warm so they'll want to go out, but also one that has plenty of shade so they're protected from the sun.
Top tip: If you already have an idea of where you want your play area to go, take into consideration how far away it is from your neighbours. Look at the boundary lines and check with your local authority if there are any regulations that relate to the installation of play equipment in your backyard.
Step 2: Prepare your play area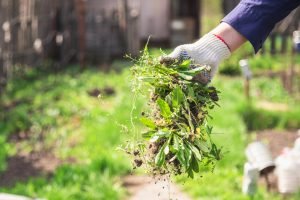 Once you've picked out a spot for the play area, start clearing it. Weeding, pruning and mowing the grass will help to get the space into shape.
Rake any fallen leaves away and clear debris from the ground. If you decide to create your play area on a patio or decked space, replace any broken slabs or planks, and remove weeds that have sprouted through the cracks.
View our guide on how to lay a patio.
Step 3: Make your garden safe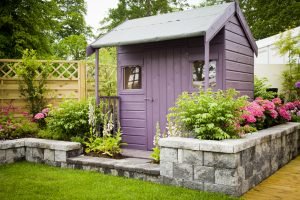 Mulch is a great way to create a child friendly garden. When it applied to the correct depth, it can create a soft surface, while also separating your play area from the rest of your garden.
Add it strategically around swings and under climbing frames for an extra layer of protection for energetic youngsters.
If you're planning a particular colour scheme for your outdoor play area, you'll be able to find mulch that matches. From play bark for a more natural look, to colourful rubber that'll brighten up your garden, there's a whole host of options to choose from.
Remember we mentioned the importance of having a garden that's both adult and child friendly? Storage boxes, sheds and outdoor units are ideal for neatly tucking away toys after a busy day of playing outside.
Transform a wooden shed or storage box with paint and make it into a feature of the space. For something more subtle, incorporate a plastic unit into the background.
Step 4 – Now it's time to create the play zone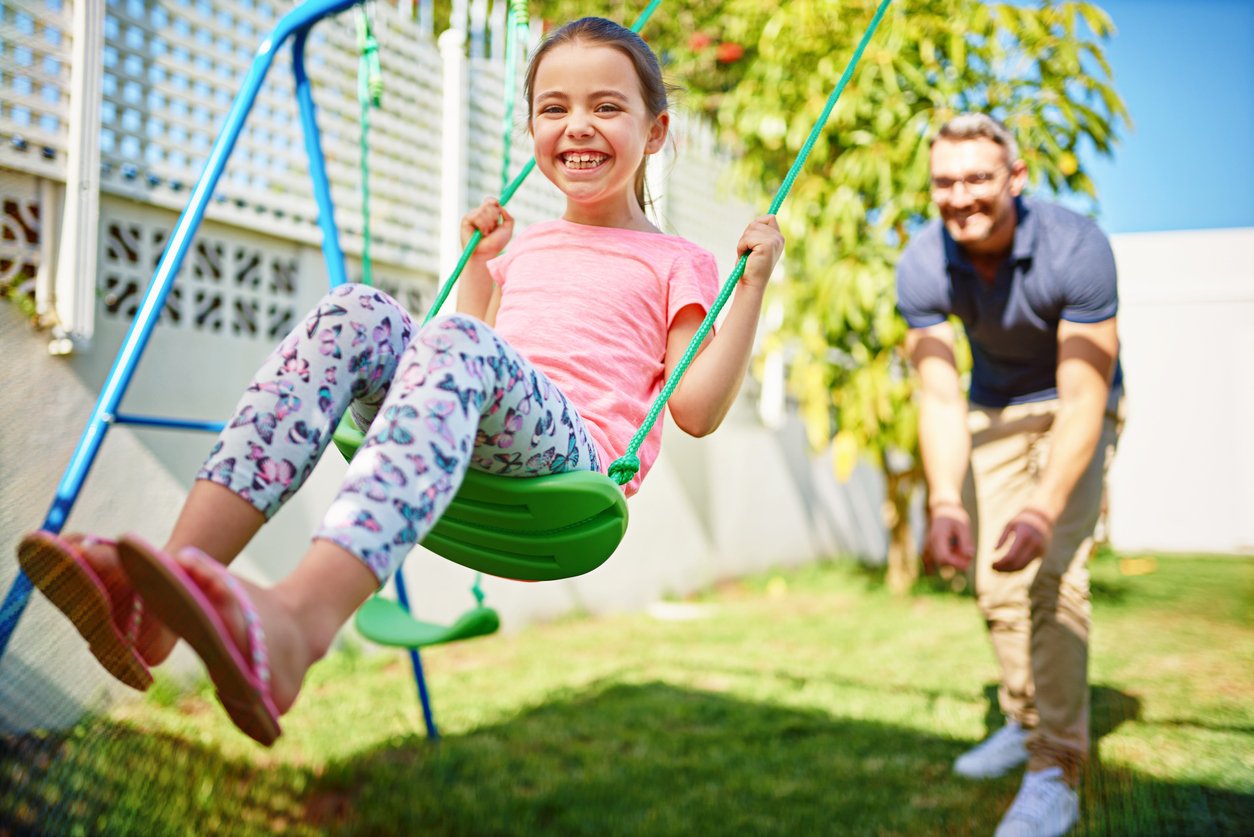 Swing sets, climbing frames, slides, and sand boxes are classic garden toys that children love and, if size permits, all work well together.
Remember to add an element of learning – outdoor chalkboards are a great way to encourage little ones to express themselves, while a climbing frame helps channel their inner explorer.
An activity table is a great child friendly garden idea, as it encourages them to experiment and work on their hand coordination – simply fill it with water and add in buckets and spades for an afternoon of fun. Adding a wooden playhouse or outdoor tepee can give them a place to call their own.
Use your own imagination as a way to spark theirs when it comes to decorating your garden play area. Wrap outdoor fairy lights around trees, hang bunting along fences and, if you can, use colourful outdoor paint to decorate specific areas.
Step 5– Incorporate space for planting projects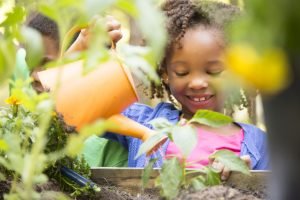 Teaching young ones how to grow herbs and vegetables is an excellent way to help them learn about science and nature.
If you have the space, their own dedicated plot or raised bed will give them a sense of responsibility, or if your garden is more on the modest side – a small table or container will work just as well.
Top tip: Choose their favourite ingredients, so they can enjoy their very own produce. View our guide to planting herbs.
Section off a small area within your child friendly garden and try planting a range of flowering plants, herbs and shrubs. Within a few weeks, it should bloom into a beautiful area that'll ignite their senses. You'll be able to tend to it together and learn about each individual plant.
There are plenty of other features you can add to your children's garden play area to make it extra special and unique, including sundials, bug-houses and garden games.
Project complete
Creating a more child friendly garden is an excellent way to help little ones get outside more. Don't forget to upload some photos of their completed area to social media and tag us @homebase_uk.