Garden goals
Whatever your dream garden looks like, the Homebase Garden Goals challenge will help you create it in time for summer. We've teamed up with garden designer and TV presenter Ann-Marie Powell to show you how.
Join our 10-week Garden Goals Challenge and we'll help you plan, create and enjoy your perfect garden this summer. Whether you've got an hour, a few hours, a day or more to spare we've got plenty of ideas and advice to help you get there from garden design ideas to handy gardening tips.
Do you want to add more colour to your garden? Do you dream of having the perfect space for entertaining? Maybe you would like to encourage wildlife to visit your garden or even create a fabulous edible garden to feed your friends and family this summer? Choose one of our five Garden Goals and we'll guide you towards a great garden this summer. Now is the perfect time to start! With the right preparations and a clear idea of what you want to achieve you really can create the garden you want.
Here are Ann-Marie Powell's tips to get you started on your Garden Goal Challenge:
First choose your Garden Goal. Start with a picture in your mind of what you want your garden to look like. Then work backwards and put together an achievable task list to help you get there.
Be realistic about how much time you have and break your task list down accordingly. If you have just half an hour after work each day, weed a small patch of flowerbed each evening until it's done.
Start small. If you can achieve something quickly and easily it will give you the confidence to do more and reach your goal.
Break bigger jobs down into small tasks and tackle each task, one at a time.
You don't have to start from scratch. If you're really strapped for time, use time-saving ideas to give you a head start. Buy ready-made herbs and plug plants or use long-flowering summer plants.
If you're feeling overwhelmed, start by thinking about where you will get the most enjoyment from your garden and start from there.
If you lose your motivation, don't panic. Wait for the next sunny day and start again. Don't forget to keep the picture of your perfect summer garden in your mind to inspire you to keep going.
Remember, a little bit of gardening can reap big rewards.
Here are our five Garden Goals. Choose the one you want to achieve this summer and get started.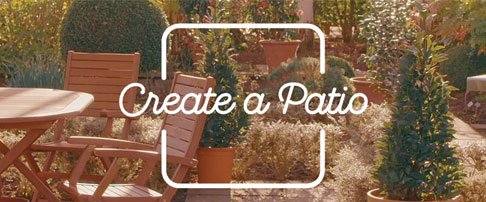 Feed your friends and family this summer and create a garden that's as good to look at as it is to eat.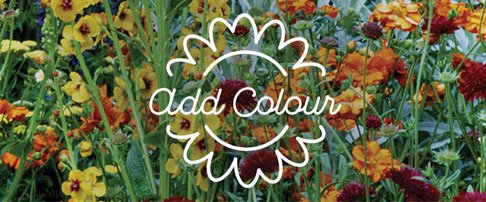 Whether it's a space for outdoor eating or a shady area to relax in, create your dream patio garden.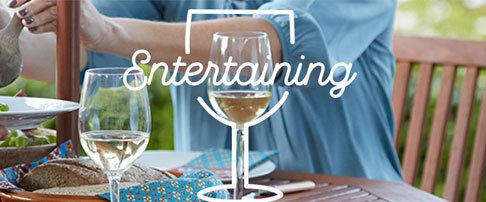 Make a statement by bringing bold splashes of colour to your patio, lawn or border.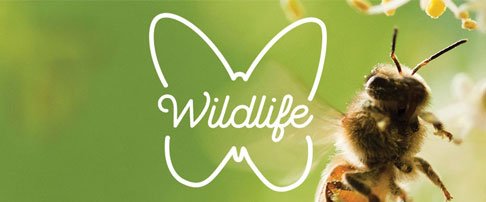 Transform your garden into the perfect space for elegant summer parties.
Help Britain's wildlife by turning your garden into a haven for birds, bugs, hedgehogs and bees.
About Ann-Marie Powell
Awarding-winning designer Ann-Marie Powell is one of the UK's leading garden designers who divides her time between designing gardens for private clients, companies and charities, and enthusing people about gardening through her books, TV appearances and articles in national newspapers and magazines.