Creating a healthy and delicious edible garden on your home allotment, patio or balcony can be quick and easy.
No matter what size garden or outdoor space you have, growing your own fruit and vegetables is something you can do anywhere. Even the smallest garden can easily be turned into a productive space and many vegetables grow just as well in pots as they do in the soil.
Growing your own food can be quick too. If you've got less than an hour to spare, start by growing salad crops or herbs in a container. Starting with seeds is fun and great to do with kids, but you can also help things along by starting with ready-grown plants that can be potted-on straight away.
If you've got more time and space, start by planting fruit trees. They might take longer to yield their first harvest but they will give longer-term rewards.
Growing your own food has other benefits too. It's a great way to get children interested in gardening, to attract wildlife and, of course, it's kind to the environment – picking straight from your vegetable garden means less packaging and fewer trips to the supermarket!
Tips & tasks
Preparation is key! Start by cleaning your pots or window boxes and planting up with soil or, if you've got more space, choose a spot with plenty of sunlight and prepare the ground by digging over and removing large stones. Always dig at least a spade's depth.
Make sure you have the right tools. Invest in quality garden tools now and they will last you a lifetime.
Raised beds will save you time spent digging. You can build them using sleepers or scaffold boards or buy one ready-made. If you haven't got the time or space, try growing vegetables in pots or window boxes instead.
Label your vegetables as soon as you plant them including making a note of the date. Good labelling keeps you on target and helps with planning. Use ready-made labels or write on a stone with a permanent marker.
Vegetables and herbs can be grown vertically too. Vertical planters are great for growing on walls and fences, especially if space is limited and they are easy to look after too.
If growing fruit, choose a site that has some sun during the day and rich, moist soil.
Mulch your vegetable patch. It feeds the soil, keeps water in and stops weeds.
Landscape fabric can make looking after your vegetable patch quicker and easier by keeping weeds under control. Cut a hole, plant your vegetables and lay mulch on top to cover the fabric.
Give yourself a helping hand and grow as much as possible near to the house. The more you grow close to your kitchen, the more motivated you will be.
Choose plants that you like to eat. Start with easy things like strawberries, peas and beans and don't forget about edible flowers. They are quick to grow, will add colour to your edible garden and impress friends and family.
You can grow a lot of vegetable and salad crops in the shade.
If you have..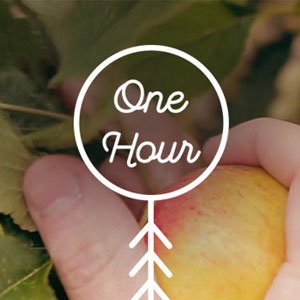 Clean out any old compost and wash your pots or window boxes and replace with fresh compost
Label your plants with dates and plant name
Plant a container with herbs
Grow garlic
Grow strawberries
Grow tomatoes
Learn to garden organically
---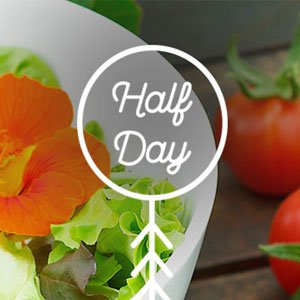 Prepare the ground by digging over and removing stones
Plan the fruit and vegetables you would like to grow
Prune your shrubs
Plant a fruit bush
Make a mini vegetable garden with the kids
Grow potatoes
---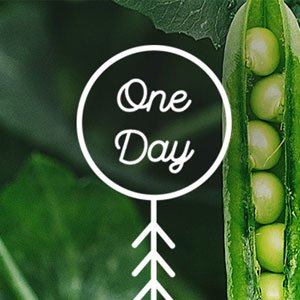 Build a raised bed
Set up some vertical planters
Clean the greenhouse
Make compost
Build a runnerbean tepee for the kids
Install a glass house or lean to for growing your plants under glass