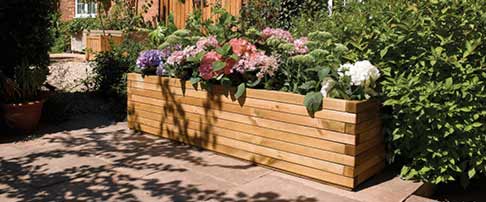 Using raised beds
A great way to create a multi-level garden that makes the most of your outdoor space, adding interest, colour and texture to your garden. Raised beds can also help you introduce plants that like different soil types, or give space for fruit and vegetables that benefit from a little extra room to grow.
They're also idea for anyone that finds it a challenge to get down to ground level to garden, as they can be built at the height that's best for the main user.
Project Overview
Tasks
Time needed
Step 1
Planning: raised beds are great for gardeners of all ages and experience levels. We'll help you plan what you need and why.
About 1.5hrs
Step 2
Building: put your plans into action by preparing and filling your bed using suitable soil, organic matter and fertiliser and build in some drainage if needed too.
About 2.5hrs
Step 3
Planting: pack your beds with edible or decorative plants, being mindful of their needs as you go.
About 2hrs
Step 4
Get your growing off to a good start by watering in your plants.
About 1hr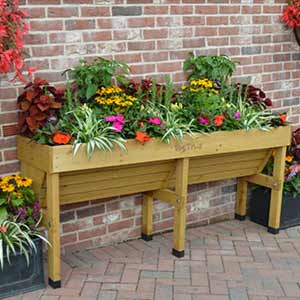 Step 1: Planning
Plan where to put your raised beds
Take a look around your garden to work out the best location for your raised bed. If you're planning to have more than one, have a measuring tape and ruler handy to help you work out how much space you need.
A raised garden needs plenty of sunshine to grow, and if you're planning to grow your own vegetables, running them north to south will help ensure they enjoy even sunlight.
Decide what you'd like your bed to be made from
From stone slabs through to metal or treated wood, you can use your raised beds to update the look and feel of your garden and build in sizes and shapes that slot neatly into your overall garden design.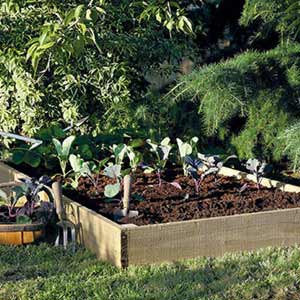 Step 2: Build it
Clear the area where the bed will go
Whether you're using a pre-assembled garden box or putting together something bespoke, your first job will be to prepare the surface underneath.
Clear away debris and push stakes into the soil or mark out where your bed will sit, checking the ground is level. If you plan to make use of the soil below, break it up with a spade, removing any rocks or weeds as you go.
You can put garden beds on lawn, soil and even concrete areas. If you're working on concrete, add some drainage with a layer of coarse gravel before putting your bed into position.
Prepare your bed for planting
Now it's onto the fun bit, filling your beds ready for planting. Use a growing medium and fertiliser appropriate for the flowers or vegetables you're planting. Spread your soil evenly to the top of your raised bed, you can expect it to drop a little once settled.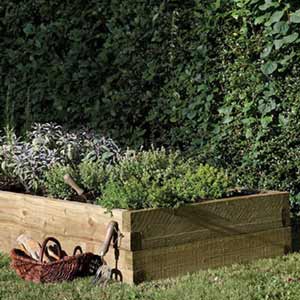 Step 3: Planting
Add your favourite plants
If your hard work is geared towards growing produce for your plate, the slightly warmer temperature enjoyed by raised vegetable beds means you can plant cooler weather crops such as leafy greens that little bit earlier. Choose the likes of lettuce, kale and spinach, spacing seeds accordingly and being mindful that they'll need even more room to grow once thinned.
Root vegetables are among the best plants for raised beds. The fragment-free soil protects their shape as they grow and the elevation discourages pests like carrot fly. You can plant early cultivating carrots from February for harvest in mid-summer. Check out how to make a mini veg garden for more grow-your-own inspiration.

View our guide to building a mini vegetable garden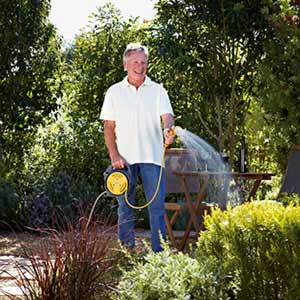 Step 4: Watering in
Water your new bed
Flower and vegetable beds offer great drainage but can be prone to drying out, so ensure you water it regularly.
Project complete
Now you can look forward to nurturing your plants and produce then watching your raised garden grow.