Taking out the hedge to reveal a pretty wrought iron fence makes this front garden feel twice as big. A lick of paint in a lighter, welcoming colour adds to the inviting feel.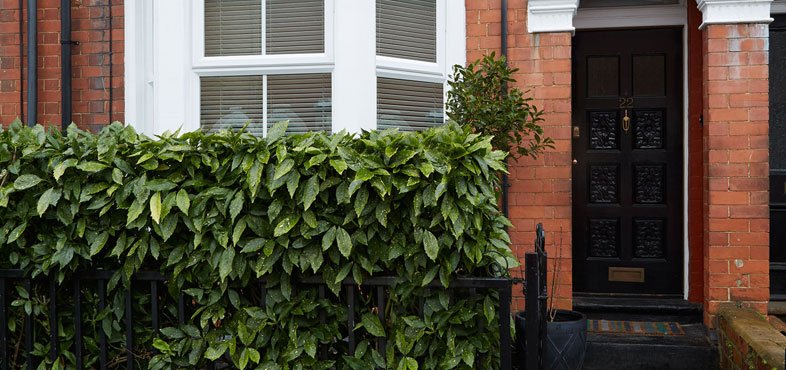 Our first impressions
The hedge had taken over the tiny front garden of this Victorian terrace where every square inch matters. The door area wasn't very inviting and the overall look was tired and shabby.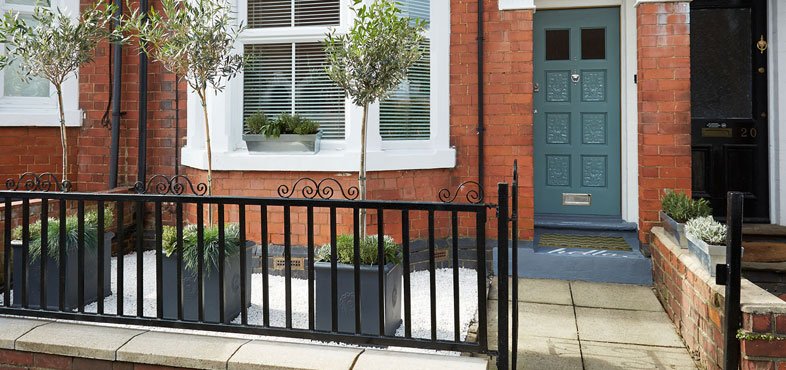 How we achieved the look
The hedge has been removed to reveal the pretty wrought iron fence, making the garden feel twice as big and increasing the light into the house. The fence has been repainted to look like new.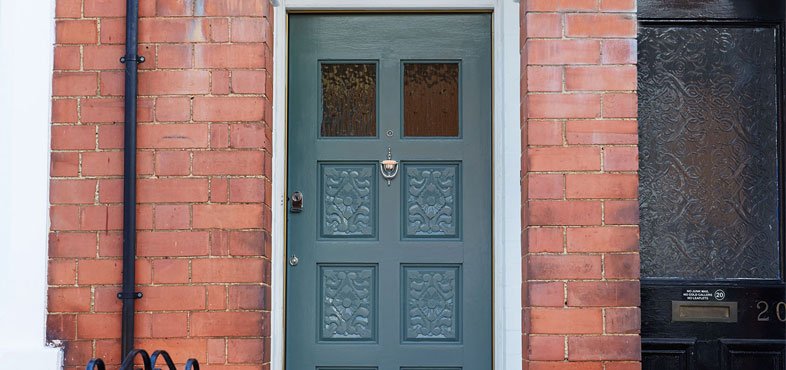 Refreshed door
The front door and surrounding paintwork has been painted in a lighter, welcoming colour with new door furniture adding a stylish touch.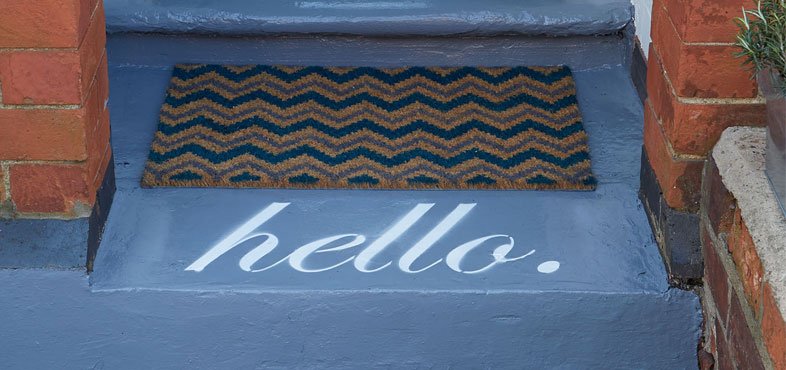 Door step painted
The front door step has been painted and stencilled with a fun message that adds character and appeal to welcome guests.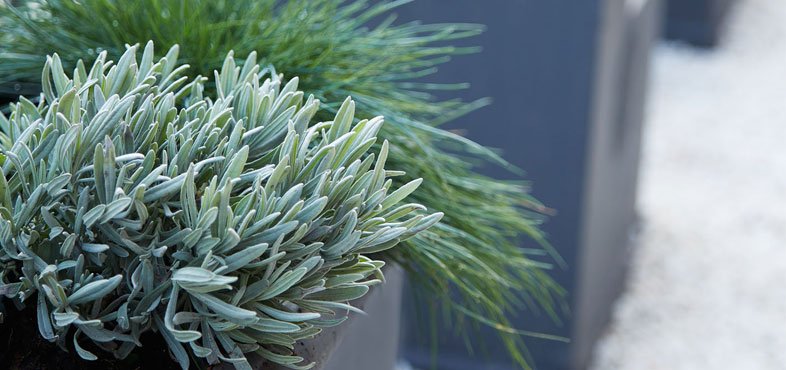 New trees and window box
A window box filled with herbs and three smart, standard bay trees lining the fence replace the foliage of the hedge, but in a fragrant, structured and manicured way.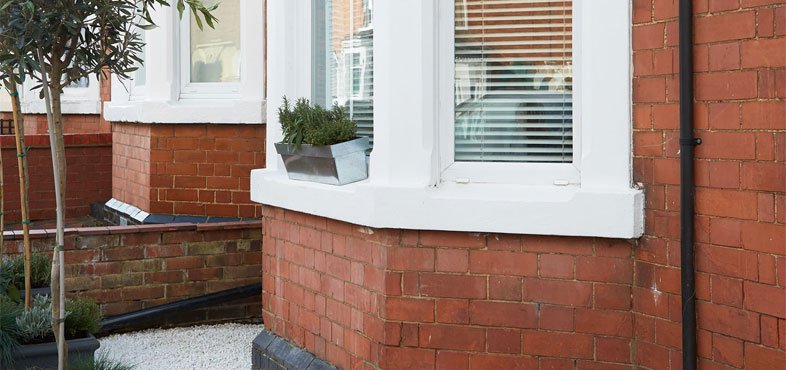 Other small jobs
New gravel brightens the garden area and will suppress weeds. The path and wall have been jet-washed and the window frames have been cleaned to freshen the overall look.