Move over open plan living, we're here to talk about 'broken plan' – open plan's compromising sister. Or as we like to call it, design with purpose.
Broken plan living allows us to enjoy all the aspects of open plan living, with the addition of the multi-functional elements our homes now need, having become the hub for work, play and living.
As a timely update to open plan, it enables you to have more fun with the space you inhibit. With the addition of stylish room dividers, smart shelving and clever tricks, you can hold onto what drew you to the property in the first place while creating that much-needed separation between daily tasks, chores and downtime.
This is no longer about what's on trend, but a movement that is designed to help families fall back in love with their homes and operate together in a more harmonious way.
It involves utilising dead space and thinking of your home as one large area, rather than several different spaces that can be used independently of one another.
We've put together some hints and tips for you to take inspiration from and help you build out a home that will enable you and your family to move freely and continue doing what you individually love.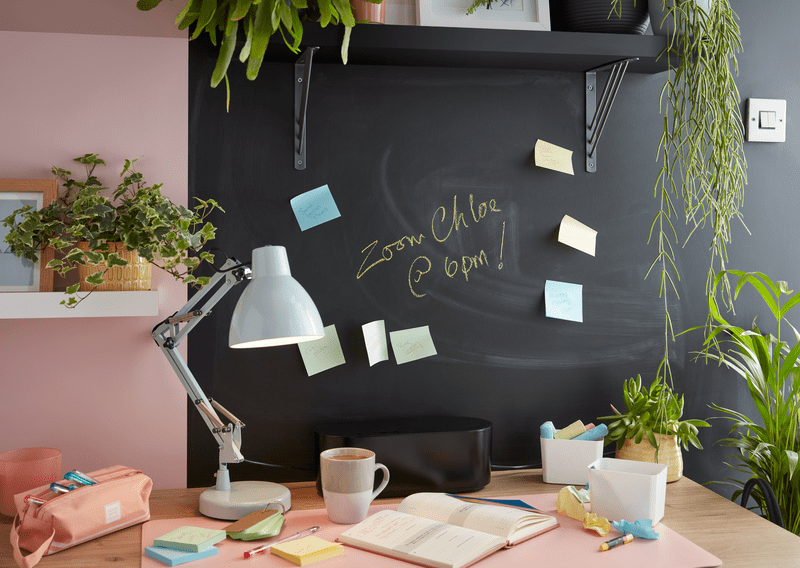 Know the basics
Before you start, it's good to have a checklist for each room. For most of us, this includes:
A surface for writing, drawing or creating – this sometimes branches out to space for food prep and eating
A cosy place to relax
Space to walk around each zone freely
Electrical points for plugging in things like TVs, laptops and phone chargers.
Multipurpose functional furniture
To get the most out of your space, it must do many things. The same goes for your furniture.
When purchasing furniture, think about what else it can offer you. For example, sofas that can be folded out or down to turn into a stylish bed for guests, extendable dining tables with hidden USB ports for when home learning is in session, or side tables with built-in speakers.
Don't forget simple solutions such as coffee tables with drawers and shelving to help keep things in place, and benches that can be transformed into an inspiring reading nook that's also perfect for storing all your books.
Secret storage
Not too dissimilar to multipurpose furniture, there's some great stylishly clever storage hacks to get involved in.
It can be so hard to keep our kitchens organised and tidy. That's why secret sliding shelves for the fridge and over hanging racks will store those things that don't have a home – the same goes for stackable containers.
Boxes that can slide in under the bed and under the sofa are also not to be overlooked when it comes to handy places to hide extra blankets and out of season furnishings and clothes.
Divide and conquer
Zoning is where it's at these days. We can no longer dedicate one space to one thing or activity. It's time to get creative and create several different environments that can blend into our surroundings.
For example, open clever cube shelving units can help zone an area in your living room to make room for home working. Or clear some space in a spare room or in a bedroom, add a foldable room divider and you've got the perfect spot for some morning yoga.
Other stylish ways of zoning sections can include a selection of tall houseplants, corner sofas and even switching up the type of floor or adding a rug. Discover how to zone your living space with the help of our How to zone open-plan living areas blog.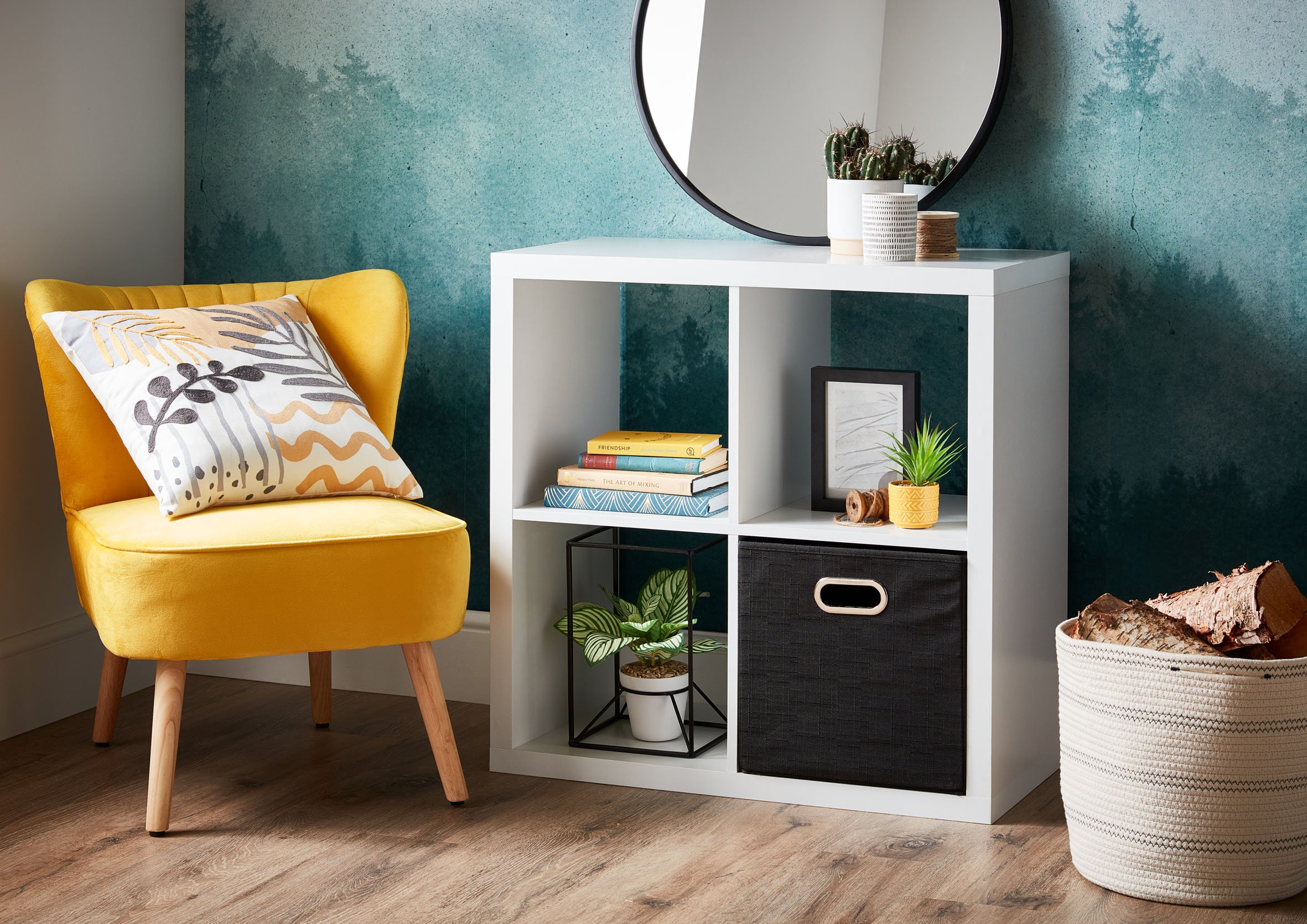 Task lighting
If you are planning to use one room for many different things, you need more than one source of light. Task lighting will provide you with that extra brightness to complete your activity without illuminating the whole room.
This helps you put the spotlight – literally and figuratively- onto the task in hand, such as watching tv, eating dinner or helping the kids with their homework. And it also allows you to keep the other zones in the dark, saving on electric and preventing you from feeling like you 'can't switch off' in the space you're in.
No space too small
To make this work for you, you must believe in the fact that every space is usable.
Have a spare corner in a bedroom? Ladder shelving that includes a desk space can be a quick and easy solution to homeschooling.
Or if you want something more long term, opening the space under your stairs is the perfect spot for a home office or miniature kids play area.
Bye, bye bulky
Avoiding large pieces of furniture is a great way to save space and stop the room from feeling small.
Slimline console tables with long thin legs, low to the ground sofas with tapered feet, even removing internal doors so they don't take up otherwise useful free space can help keep the space light and airy. Just remember that depending on what doors you remove, you may need to rethink fire exit plans.
Be consistent
Although we need each room to do many different things for us, it doesn't mean we can decorate each zone as if it's a separate room of the house.
You need each space to naturally link together and create a sense of calmness and cohesion.
The best way to do this is to choose a palette of three to four colours and then bring it all to life with different textures and materials.
Float your way to the top
You need to preserve as much floor space as possible, so don't forget about your walls.
Floating shelves allow you to display your favourite photographs and memories without taking up space that could otherwise be used for furniture.
If your kids need a space for arts and crafts, you can search for a wall-mounted desk that you can easily fold down when not in use.
Remember our talk of task lighting? Check out our range of wall lights.