As the days get darker and the nights start to creep in, it's time to think about restyling your lighting scheme to fit the season. With a few simple changes, you can create a mix of task lighting and ambient lighting that's perfect for the autumn months.
Increase light levels
Make sure you show off your autumn home décor in its best light. With daylight decreasing, increase light levels in your home to lift the energy by replacing old pendant lights. Use dimmable fittings so you can lower the lights in the evening for an intimate atmosphere.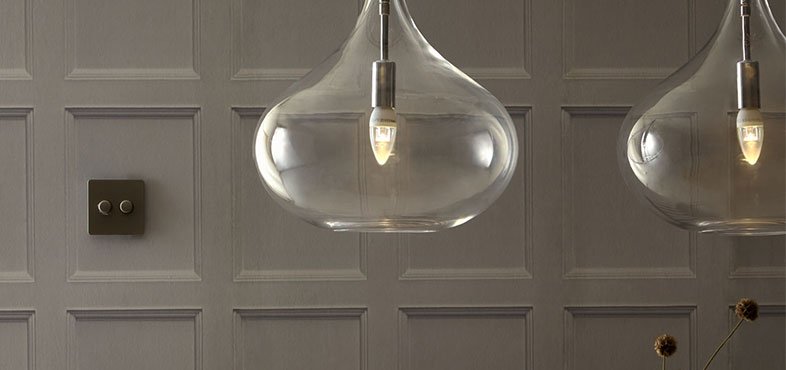 Products featured: Fine Decor Wooden Panel Grey Wallpaper, Clear Glass Pendant Light and Schneider Electric Double 2 Way Dimmer.
Task lighting
In kitchens, bathrooms and study areas, separate task lighting from ambient lighting (on a different circuit) to allow for practical light levels when needed.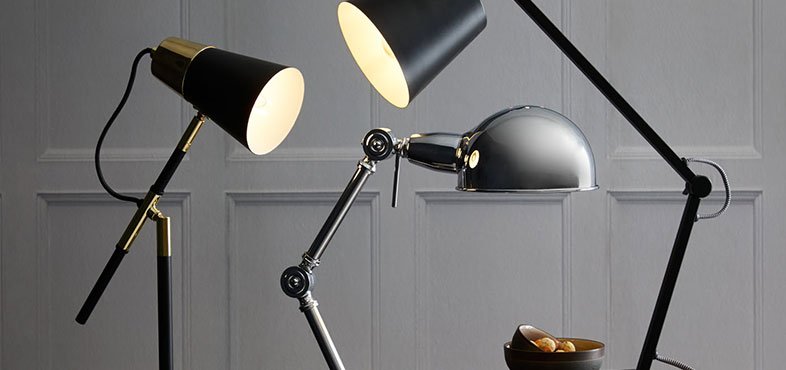 Products featured: Fine Decor Wooden Panel Grey Wallpaper, Nathaniel Black Square Base Desk Lamp, Lexi Chrome Desk Lamp and Harper Desk Lamp.

Layering light
Add in floor and table lamps to light specific areas for reading and create interesting 'layers' of light.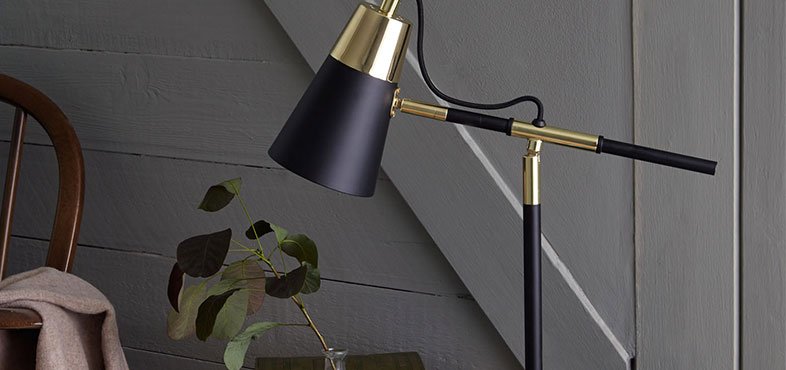 Products featured: Harper Desk Lamp and Farrow & Ball plummett.

Light bulbs
For a cosy feel, use warm white lightbulbs. Make sure the output (lumens) produces bright, pure light for task lighting and reduce the lumens for fittings used for ambient lighting, particularly those that can't be dimmed. LED bulbs are the most energy efficient but halogen bulbs in dimmable spotlights give the lowest, warmest glow of light.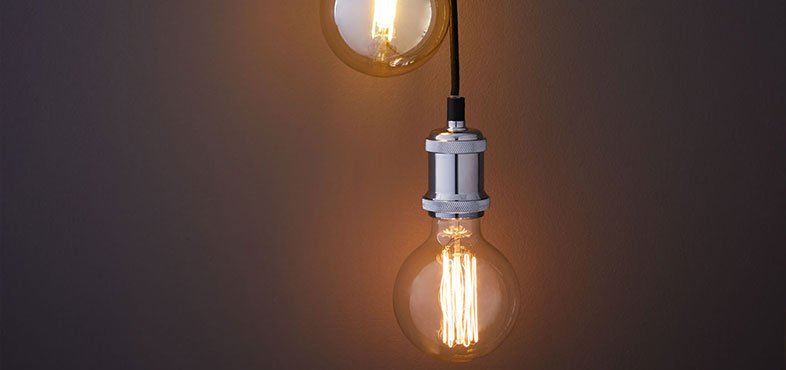 Products featured: Electra B22 Satin Nickel Light Fitting, Osram LED filament globe 40W SES and LED Filament Globe 6W B22 Vintage Light Bulb.