Looking for some interior decor inspiration? We've got some great project ideas for you. Explore our top 10 home decoration ideas and revamp your home. Discover how a simple lick of paint or a roll of wallpaper can brighten your bathroom, create a colourful conservatory or make a stylish statement.
1. Create a stunning feature wall with special effect paint
Make a statement by creating a striking feature wall with special effect paint. This gorgeous copper patina look has a stylishly distressed finish.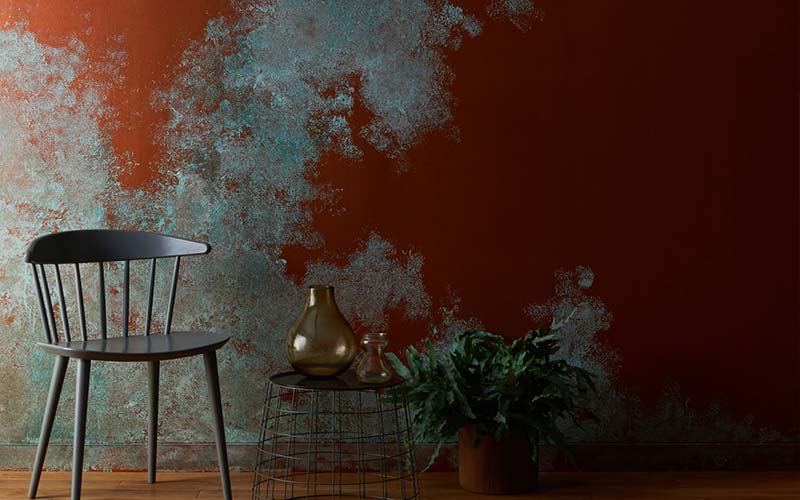 Products featured: Craig & Rose Artisan Copper Effect, Natural Classic Oak Solid Wood Flooring, Round Metal Wire Basket and a Zamioculcas Zamigo Plant.
Read our guide on How to create a rust effect wall >
2. Freshen up your interior woodwork
Spruce up your interior by giving your doors and woodwork a little TLC. A clean, fresh finish for skirting, door frames and doors can give a room a real lift.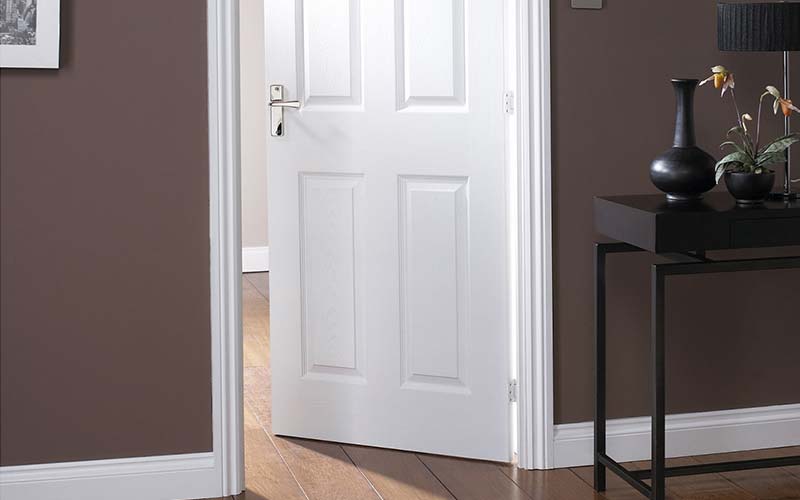 Products featured: Colonial 6 Panel White Painted Internal Door
3. Refresh your hallway
A quick update can transform your hallway into one of your home's most exciting features all you need is a lick of paint, some on-trend wallpaper or some quirky accessories.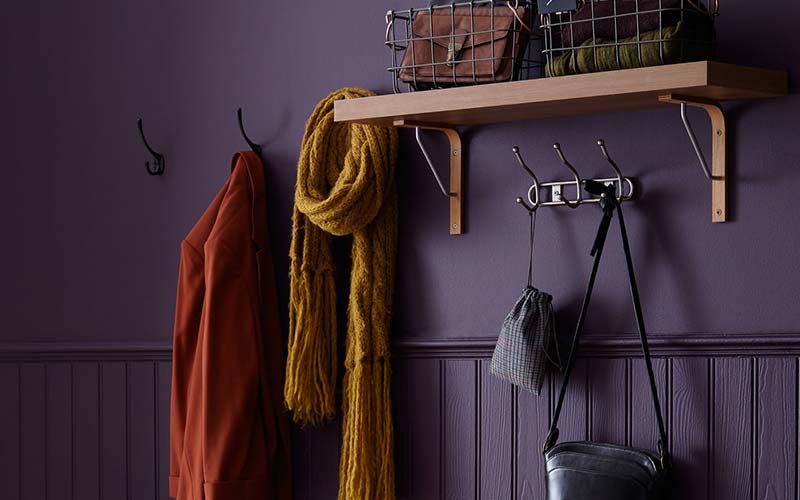 Products featured:Craig & Rose Damson, Knotty Oak Floating Shelf – 80cm, Triangle Brackets and MDF Wall Panel.
4. Create a chalkboard wall
Add a fun and functional twist to your home decoration with a chalkboard wall.  Whether you want to leave notes for your family, keep track of your weekly menu in the kitchen, or enjoy unleashing your inner artist, it can be a useful and versatile feature.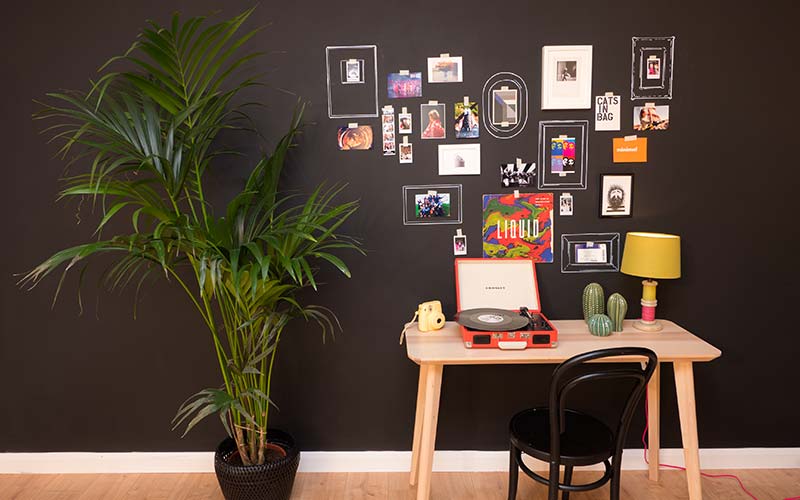 5. Brilliant whites: brighten up any space with white paint
Fresh, bright and airy – whether you're going for contemporary chic or brightening up your woodwork embrace the transformational power of brilliant white paint.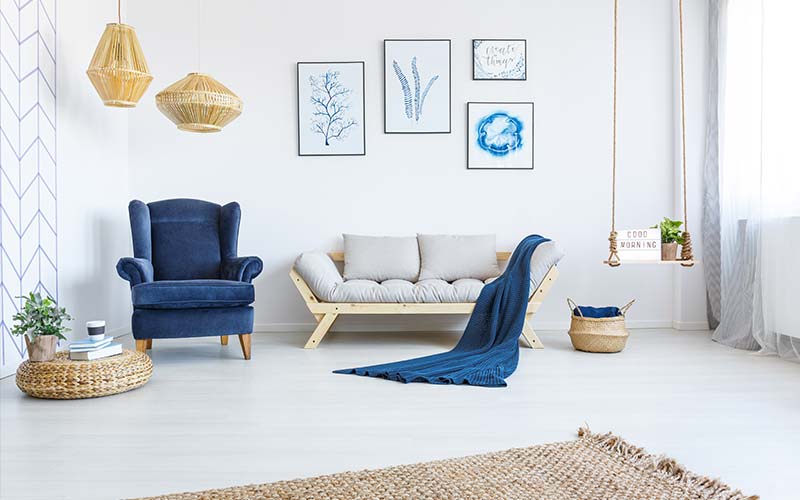 Shop White Interior Emulsion >
6. Make a statement with stylish wallpaper
Add a bold feature wall or transform a whole room, when you revamp your home with wallpaper. From vibrant patterns and statement colours to soft florals and understated metallics – pick the perfect paper to match your style.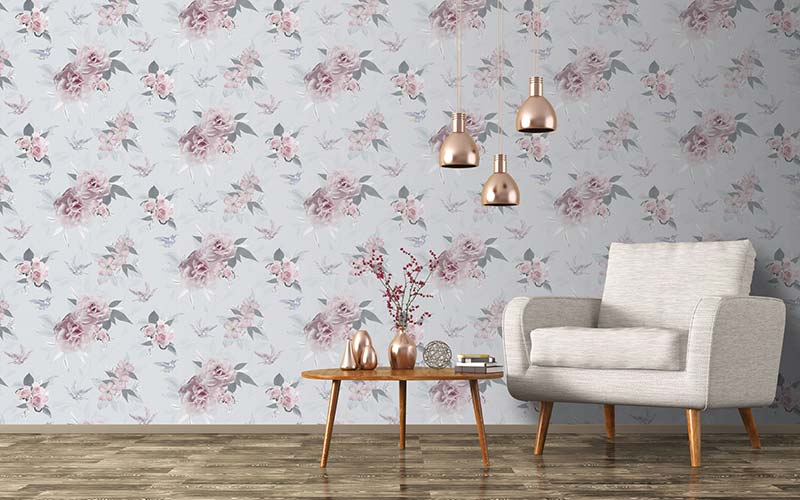 Products featured:Fresco Photographic Illustrative Floral Wallpaper
7. Refresh your kitchen and protect your walls
Mix practicality with stunning interior style by opting for kitchen paint to brighten up the heart of your home. Available in a huge variety of hues, this handy paint resists grease and stains, while allowing you to your wipe away any splashes in an instant.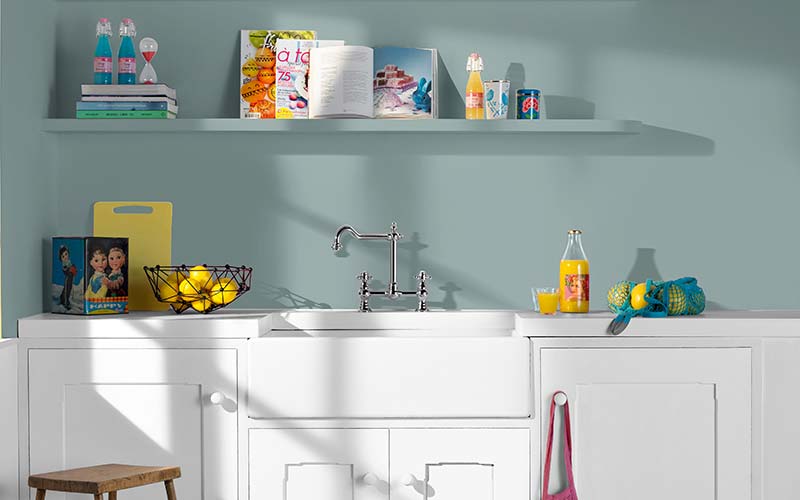 Products featured:Crown Kitchen Simply Duck Egg Matt Paint

8. Brighten up your bathroom
Whether you're looking for some new accessories for the family bathroom or want to freshen up your en-suite with new tiles and flooring update your space on a budget this spring.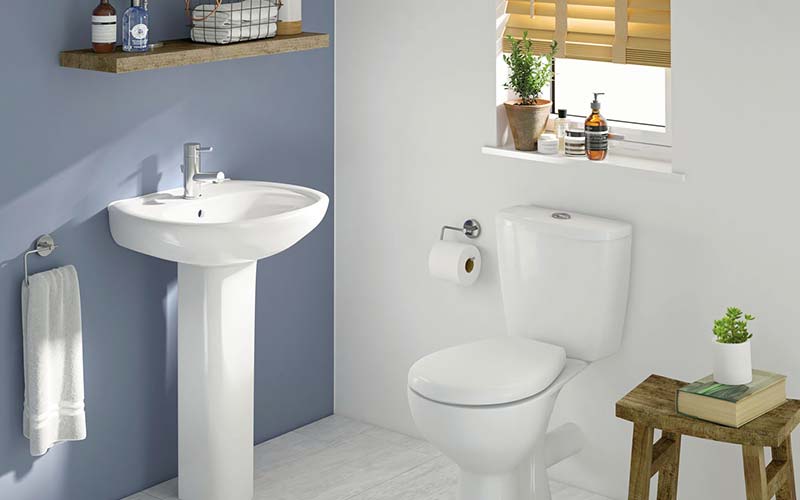 Products featured: Hemsley Yenston Tide Matt Emulsion,Sienna marble effect tiles, Estilo Takeaway Toilet, Estilo Takeaway Basin and Pedestal, Elliott Natural Wooden 50mm Venetian Blind,Duraline Sanoma Oak Floating Shelf and Small Metal Wire Basket With Handle.

9. Create a perfect pastel bedroom
Immerse yourself in a pretty palette of pastels and create a fresh feel in your bedroom. These light, on-trend hues will bring a soft, comforting ambience to your room. Combine a range of patterns and paints when you embark on our pastel bedroom project.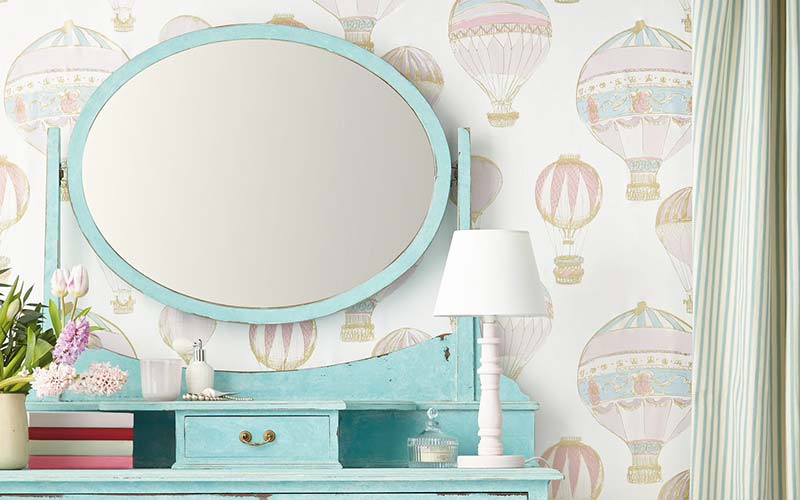 Products featured: Gran Deco Hot Air Balloons Wallpaper, Woven Stripe Duck Egg Pencil Pleat Curtains – 90 x 90in and Exmoor Table White Lamp.
10. Go wild with a tropical conservatory
Bring the outdoors in and embrace rich tropical hues in your conservatory. Contrasting colours and vibrant shades combine to create a striking look that will bring your conservatory to life – an interesting addition to your list of home decoration ideas.
Products featured: Farrow & Ball Estate Vardo No 288 Matt Emulsion, Matrix Plastic Decor Screen, Rattan low level sofa set and KD Acapulco chair