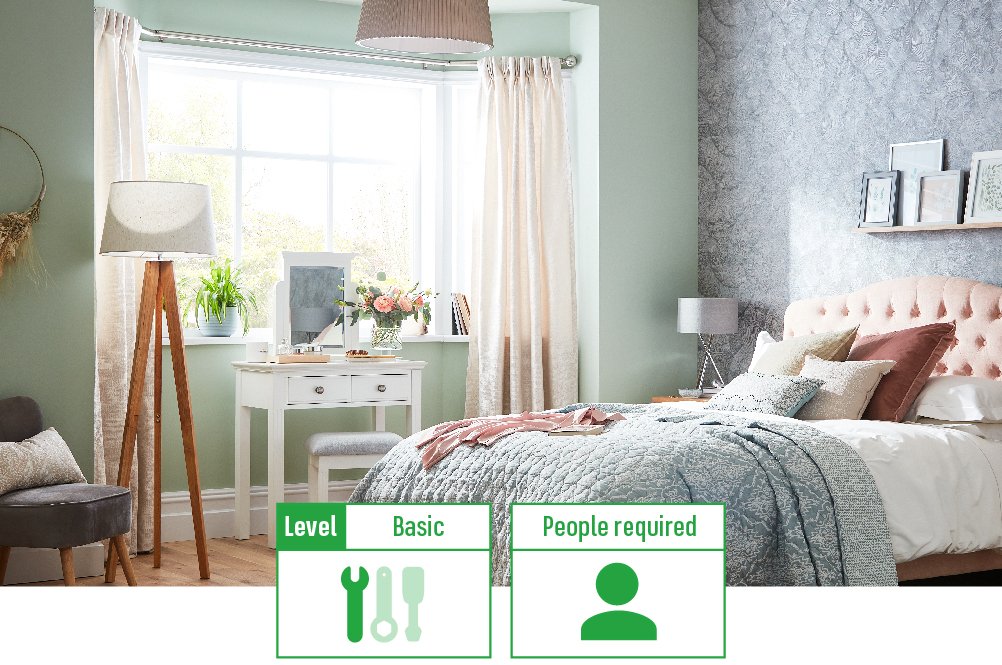 Changing the colour of your bedroom can completely transform the space. More than being purely decorative, colours are emotive and can have a big impact on our happiness and well-being. Now more than ever, our homes have become our own personal sanctuary- so getting the colour scheme just right will help you on your way to creating a contented, happy home.
To make things a little bit easier, we have collated some of the most popular trending colours for bedrooms in 2021. From classic neutrals to rich blues and lush greens, let us inspire you with these colourful bedroom ideas.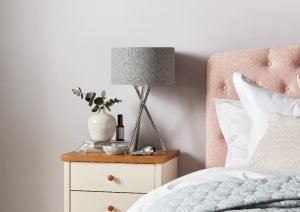 Calming neutrals
Crowned as Dulux's Colour of the Year 2021, the Brave Ground Matt Emulsion Paint is the perfect warm neutral that is both comforting and sophisticated. Its understated neutral hue pairs perfectly with so many colour palettes. Therefore, even though it is not necessarily a 'wow' shade, it gives a wonderfully simple elegance. Neutral tones are restful yet stimulating, and provide a clean, balanced and rejuvenating feel. To keep a bedroom feeling peaceful, accessories such as a wooden lamp and white bedding will add to the calming interior.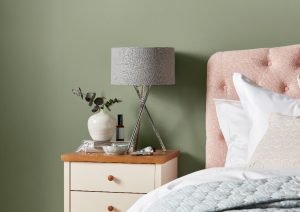 Earthy greens
Green is absolutely everywhere right now. Synonymous with powerful and restorative qualities, a luscious green can help you to feel one step closer to nature. Colour curators have suggested that bringing elements of the natural world into our indoor spaces helps to encourage personal growth, alongside evoking feelings of tranquillity. Paired with some real or artificial plants, soft lighting and natural wood furniture accents will create the perfect sleep oasis.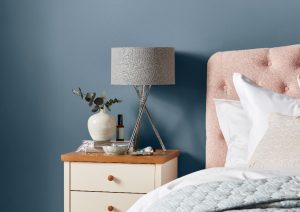 Rich and timeless blues
Clean tones of blue have a soothing and immersive effect. Being a versatile colour, richer blues have a more traditional and luxury feel, whereas a lighter blue can help a room to feel light and airy. Whether you prefer a whisper-soft shade of blue or something more regal, having a blue room will bring serenity, as it reflects the open spaciousness of the sky and the sea. To create something special, try adding some patterned pillows and gold furnishings.
Warming berry tones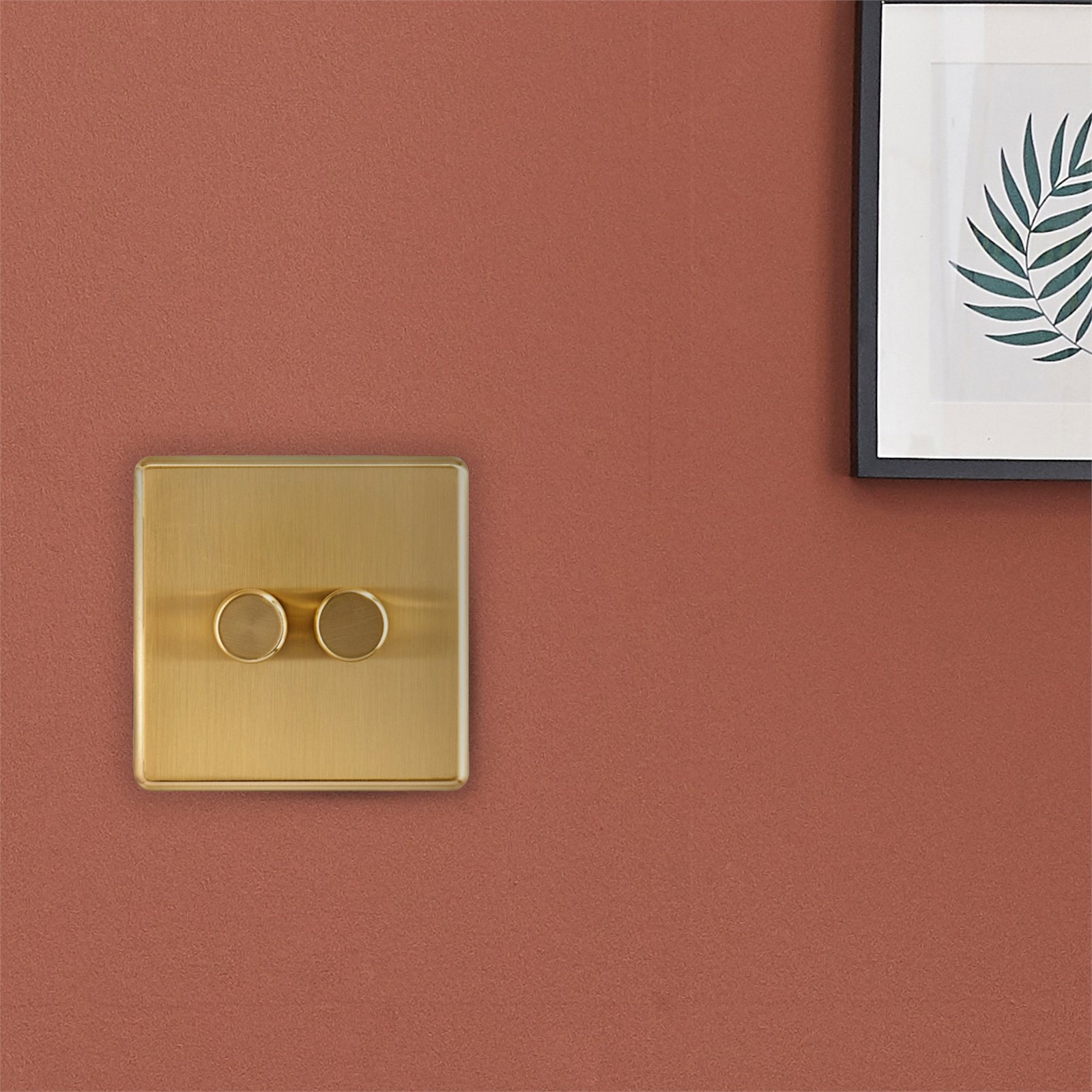 In uncertain times, we crave warmer tones to enrich our homes and to create soothing sanctuaries. Moving away from previously popular charcoal greys, 2021 will see a shift towards warmer tones of berry and plum. Bolder shades are great for creating focal points and therefore work well as accent walls within bedrooms. Matching strong colours with striking furnishings will create a dramatic yet intimate and inviting interior.
Top tip: If you see anything you like and want to give painting your bedroom one of our proposed colour schemes, make sure your room is well ventilated and you carefully follow the paint manufacturer's instructions.
If you're a DIY beginner, you can read our 'How to paint walls and ceilings guide' here. This will tell you everything from what tools you need, to how to buy the right amount of paint.
It's also recommended you read our DIY Safety Tips guide to keep yourself safe and protected.
Don't forget to upload an image of your newly painted bedroom to social media and tag us @Homebase_uk