Ideas for improving the exterior of your house and front garden
'Kerb appeal' is a term you hear mostly from estate agents when it's necessary to make a good first impression to sell a property, but there's no doubt that refreshing the exterior of your home will make a huge impression on your wellbeing as well as the property's appearance. Tackling peeling paint and unruly gardens can transform a property from run-down to pristine in one weekend - and knowing those niggly jobs are done lifts your spirits and makes your house a pleasure to come home to.

Take a look at how design expert Julia Kendell tackled the exterior of four houses that needed a fresh look, ready to enjoy throughout spring and summer. With a few small, easy changes the exteriors have been lightened, brightened and tidied - bringing a new, positive energy to each property.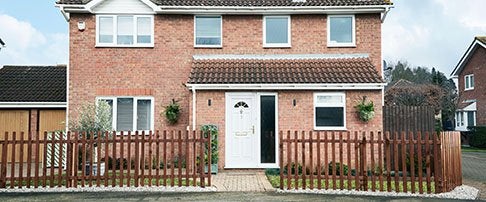 Letting in light
Removing a hedge and replacing it with fencing lets light into this garden, while smartening it up.
Find out how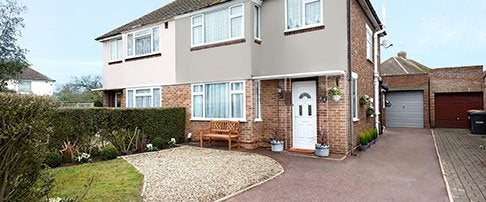 Re-painting render
A lick of paint immediately lifts the appearance of this house, giving it a fresh new look.
Find out how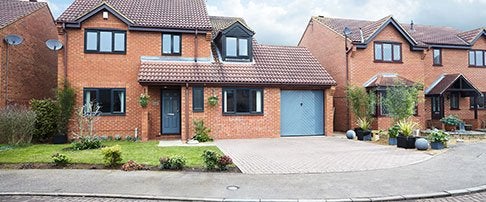 Updating a 1980s home
Using contemporary paint colours for the windows frames and doors makes this property look current and modern.
Find out how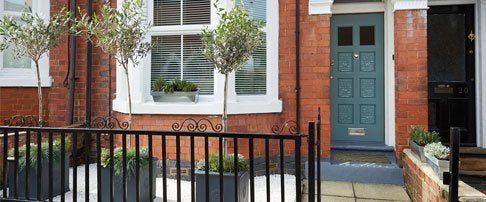 Creating a welcoming feel
Revealing a pretty wrought iron fence and adding welcoming touches gives this Victorian home an inviting feel.
Find out how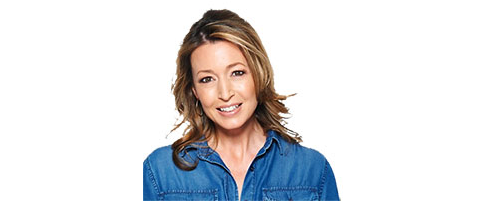 About Julia Kendell
With over 30 years' experience as an interior designer Julia's portfolio is packed with projects ranging from elegant yet practical homes all the way to large scale restaurants and hotels. You may recognise her from her regular appearances as the resident design expert on BBC1s DIY SOS or ITVs 60 Minute Makeover where she prides herself on creating fabulous interiors on tight budgets and limited timeframes. As well as mentoring the design students in Homebase's Interior Design Academy, she also finds the time to impart her easy-to-follow advice to you through her videos and guides