Bedroom Decorating Ideas
On average, people spend nearly half their lives in bed. Better make sure your bedroom is as luxurious and perfect as can be with our bedroom decorating ideas.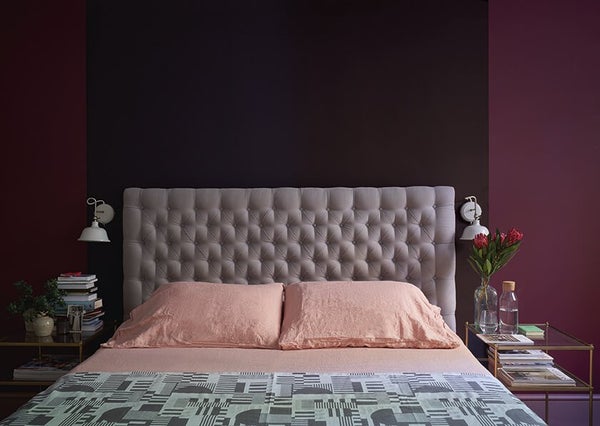 Warm and Cosy

We are craving warm and cosy interiors in our homes right now that feel familiar and uplifting, such as gentle earth tones and rich, deep, and indulging shades. Autumn is the ideal time to update your bedroom ready for winter and the claret coloured Preference Red No. 297 is ideal for creating a luxurious atmosphere to retire and relax to. This shade will respond well in all light aspects bringing warmth to a north-facing room and glow in a south-facing bedroom. Complement this shade with a mid-toned neutral on your woodwork such as London Stone No. 6 in Estate Eggshell and a soft off-white, such as Joa's White No. 226 on your ceiling in Estate Emulsion. Patrick O'Donnell - Farrow & Ball Brand Ambassado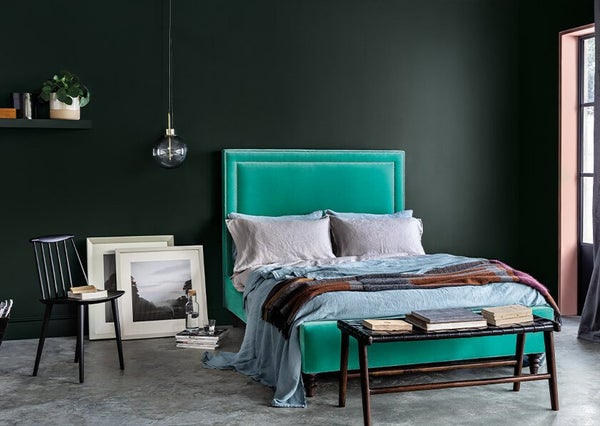 Dark and Moody

Green is one of the most versatile colours on the spectrum and has solidified itself as a true favourite for interiors. From deep rich greens with an opulent feel to mossy, earthy mid tones through to pale, mint green, your home will feel welcoming and calm wherever you choose to feature green. This is what makes it an ideal for bedrooms.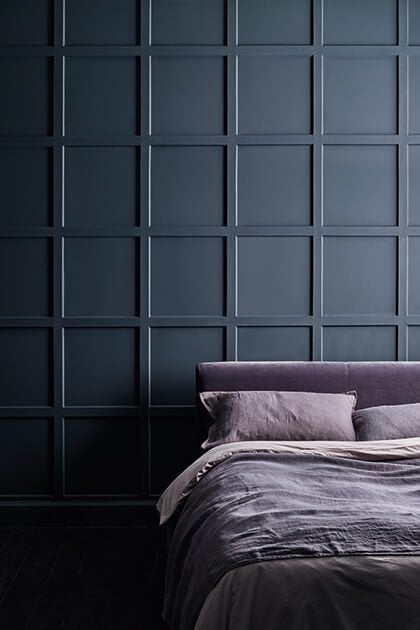 Antidote

In a world of multiplicity, Antidote is simple. It is one colour, one form, without interruption. Colour is designed to envelope the space without a beginning or end, it continues in perpetuity. The only division is the interplay of light and shadow, represented by its opposing sides.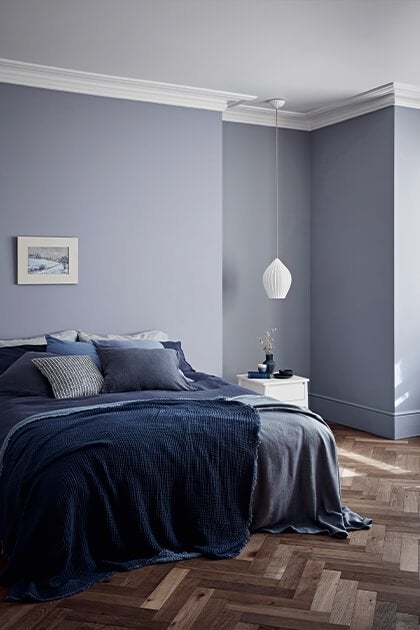 Serenity

A bedroom should be designed for rest and relaxation. Wake up the bedroom with fresh shades and create the perfect space for a good night's sleep. Muted shades of blue create a scheme that is both restful and mood-boosting, particularly when paired with furniture and accessories in a crisp white finish.